Second Chances 2019 Challenge
a lil bean ✨

Offline
Feb 2011
17176
Banner: Rinarin
EASY ― 1.25 POINTS | MEDIUM ― 2.50 POINTS | HARD ― 3.75 POINTS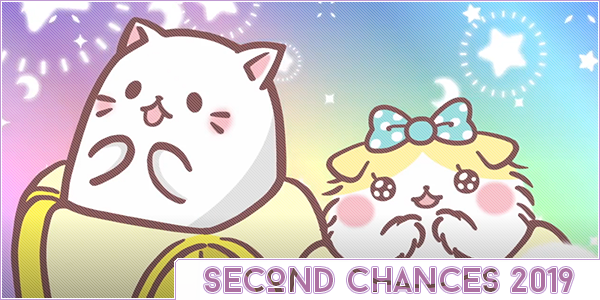 The main purpose of this challenge is to give an opportunity to

previous monthly submissions

that garnered some interest from our members, but fell short of some votes to grab that precious first place and be featured as the monthly challenge in our club for that year.

 Not every submission will be considered. To be added in these challenges, they will need to have managed to get

ten votes or more

. Also any item that's repeated from a previous monthly submission won't be added. There won't be duplicated items. If you are interested, you can check all challenges from the

monthlies main thread

.

This challenge will count the following non-winning 2019 submissions:
 — January (2/2), February (2/4), March (2/2), April (1/5), May (2/2), June (2/2), July (2/2), August (1/1), September (2/2), October (3/3), November (2/3) and December (2/2).




Difficulties

:
Easy: 20 series
Medium: 40 series
Hard: 60 series
 — There are extra requirements, you only need to do those required by your difficulty.
 — No second run (x2) available.



Previously completed series

aren't

allowed. Neither is re-watching.
 — Series previously started, but not finished,

may be used

.
 — Airing can be used, but you must

complete

the series, so you can only turn-in the challenge after the series has finished airing.


Any type is allowed, but must be

equal to or longer

than 15 minutes (total).
 — Unless otherwise stated.


Your challenge "Starting Date" is the day you post.
 — Remember that it's required to add the start and end dates to any anime you use for our challenges.


You cannot use the same entry more than once across all difficulties.



To make this easier on the inspectors, if an item ask for specifics, you

MUST list the episode and/or time

in which said things takes places.
 —

Otherwise it's an instant invalid.


 — We will add a description under each item.

Suggested by SheyCroix Second Chances 2019 Challenge
Sign Up Code Here

GENRE TAGS & ADAPTATIONS

The anime is tagged with the genre / listed with the source.




[X]

[Mar]

 Watch an anime tagged as Harem


[X]

[Feb]

 Watch an anime tagged as Romance


[X]

[Sep]

 Watch an anime tagged as School


[X]

[Jun]

 Watch an anime tagged as Slice of Life


[X]

[Oct]

 Watch an anime tagged as Supernatural



[X]

[Nov]

 Watch an anime with 5 or more genres



[X]

[Feb]

 Watch an anime with 12 episodes or less


Excludes movies




[X]

[Jun]

 Watch an anime with 20 episodes or more


[X]

[Mar]

 Watch a short anime


More than one episode; each 15 minutes or less




[X]

[Apr]

 Watch an anime adapted from a manga


Source field must say "Manga", not 4-koma, digital, web, etc




[X]

[May]

 Watch a Music anime


Genre or type




TROPES & TAGS

The anime/character must appear listed on the trope/tag page; state the character(s)/trope used.




[X]

[Jun]

 Watch an anime with the Always Identical Twin trope


[X]

[Mar]

 Watch an anime from the Battle Royale Challenge


[X]

[Apr]

 Watch an anime with the Cherry Blossom trope


[X]

[Feb]

 Watch a Chinese anime


[X]

[Oct]

 Watch an anime with a Christmas episode


[X]

[Nov]

 Watch an anime that uses a flashback


[X]

[Apr]

 Watch an anime with the Flower Motifs trope


[X]

[Mar]

 Watch an anime with the Hair of Gold, Heart of Gold or Supernatural Gold Eyes tropes


[X]

[Oct]

 Watch an anime with the Halloween Episode trope


[X]

[Jul]

 Watch an Isekai anime
Helpful links: AniDB, Anime-Planet, AniList


[X]

[Aug]

 Watch an anime with the Mind-Screw trope or the Surrealism tag


[X]

[Dec]

 Watch an anime which features a Murder


[X]

[Nov]

 Watch an anime with the Ohanami tag


[X]

[Jan]

 Watch an anime with the Ojou or Princely Young Man tropes


[X]

[Feb]

 Watch an anime with the Red String of Fate trope


[X]

[Nov]

 Watch an anime with the Screw this, I'm Outta Here! or No One Gets Left Behind tropes


[X]

[Dec]

 Watch an anime with the Snow Means Love or Snow Means Death tropes


[X]

[Sep]

 Watch an anime with the Pan Up To The Sky Ending, A Twinkle In the Sky, or Cue The Sun tropes


[X]

[Sep]

 Watch an anime with The Rival OR Friendly Rivalry tropes


[X]

[Feb]

 Watch an anime with the Took a Level in Kindness or Hidden Heart of Gold tropes


CHARACTERS

State the character(s) used; can be supporting unless otherwise stated; must appear listed on MAL.




[X]

[May]

 Watch an anime with a character under the Rapunzel hair tag


[X]

[May]

 Watch an anime where an animal appears
Use this list for help. Must be an actual animal and not a fictional creature.


[X]

[Jul]

 Watch an anime that has a character with the Exotic Eyes tag


[X]

[Sep]

 Watch an anime with a shapeshifter character


[X]

[Oct]

 Watch an anime involving one or more of the following: Zombies, Witches, Ghosts, Monster Girls and/or Vampires


[X]

[Dec]

 Watch an anime that features an Elf or a Tiny Person as a character


[X]

[Dec]

 Do a MAL character search for Santa Claus and watch any anime that appears on the results page


[X]

[Dec]

 Watch an anime that has a character with Green or Red hair


SEASONS & DATES

Any day/month/year unless otherwise stated.




[X]

[Jan]

 Watch an anime that began airing on 2018


[X]

[Jun]

 Watch a movie that premiered before 2010


[X]

[Oct]

 Watch an anime from the 80s


The anime aired between 1980 and 1989; can't continue airing to later years




[X]

[Nov]

 Watch an anime that began and finished airing between 1990-1999



[X]

[Mar]

 Watch an anime that aired in March or April


The anime aired some time in either month




[X]

[Apr]

 Watch an anime that takes place during Spring


Note that it's not aired, but there are episodes during this season




[X]

[Jun]

 Watch an anime that began airing during the Summer season


[X]

[Jul]

 Watch an anime that aired on a Sunday


[X]

[Aug]

 Watch an anime that originally aired on August 15, 16, or 17


[X]

[Nov]

 Watch an anime that began airing in Fall 2018


TITLES

Use either English, Japanese or Chinese only; can be in the official or alternative titles unless otherwise stated.




[X]

[Mar]

 Watch an anime with the word "Red" in the title or the name of a character


If character, state which one




[X]

[May]

 Watch an anime with a flower in the title


It can be the word "flower" or any particular flower. If using a flower link to an article of it.




[X]

[Sep]

 Watch an anime with 7 in the title


It can be the number written or in words




[X]

[Dec]

 Watch an anime whose title contains three words or fewer, with no punctuation


MISC


[X]

[Jan]

 Re-watch an anime


You will need to provide a screenshot of your episode history showing the original dates and the re-watched dates. Your list will need to show the re-watching count. Otherwise it will be invalidated; anime must have 10 episodes or more




[X]

[Jan]

 Finish an on-hold OR dropped anime


State your original start date, the date you last watched an episode and how many episodes you previously watched. Keep in mind we might ask for your episode history as evidence; you need to have watched more than 2 episodes previously.




[X]

[Jan]

 Watch an anime based on a recommendation from a fellow club member
Request for an anime rec from another club member in our "Suggestion & Discussion Thread"; you need to specify that it's for this challenge/item; link the post with the rec here; alternatively request a rec from a Staff member in their profiles and link the conversation here.


[X]

[Jun]

 Watch an episodic anime
Helpful links: anidb or Anime-Planet


[X]

[Aug]

 Watch an anime with flowers in one of its cover pictures


[X]

[Sep]

 Watch an anime with more than one OP and/or more than one ED


It means that the anime has 2 or more of each/either OP or ED




[X]

[Oct]

 Watch an anime in the user above/below's favorites


The user that posted above/below you in this challenge; Remember they might change them, so take a screenshot





[X]

[Jan]

 Watch an anime that is set in a location (on Earth) other than Japan
Real location; Use the links on the World Tour Challenge to help


[X]

[Jun]

 Watch an anime that takes place on or in an ocean


[X]

[Feb]

 Watch an anime that has a score of 8.0 or higher


Keep in mind that it will change. If it's invalidated later and you don't have a screenshot, you will need a new anime (or change it to another item) BADGES
Created by Sostter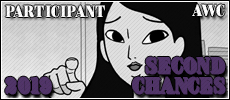 [img]https://i.imgur.com/ZKkucl0.jpg[/img]
Created by Imyreld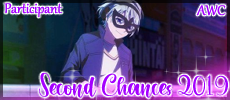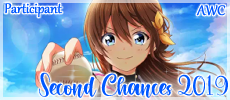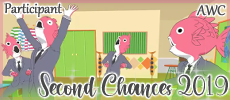 [img]https://i.imgur.com/MTZ0oMU.png[/img] [img]https://i.imgur.com/r782Hex.png[/img] [img]https://i.imgur.com/yM7vO8C.png[/img] Created by Sostter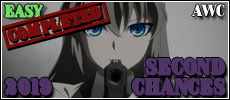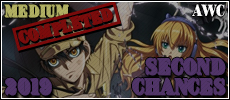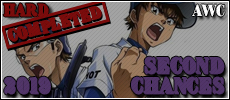 [img]https://i.imgur.com/Ksgt5ES.jpg[/img] [img]https://i.imgur.com/2sK953z.jpg[/img] [img]https://i.imgur.com/TonBkSK.jpg[/img]
Created by Imyreld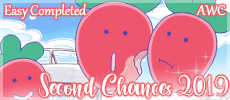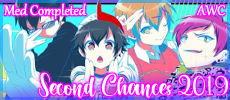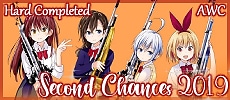 [img]https://i.imgur.com/kXq1Oxh.png[/img] [img]https://i.imgur.com/8OyqWoY.png[/img] [img]https://i.imgur.com/pZVTdjy.png[/img] Jul 21, 2023
— cosmetic update