Second Chances 2017 Challenge
a lil bean ✨

Offline
Feb 2011
17225
Banner: Rinarin
EASY ― 1 POINTS | MEDIUM ― 2 POINTS | HARD ― 3 POINTS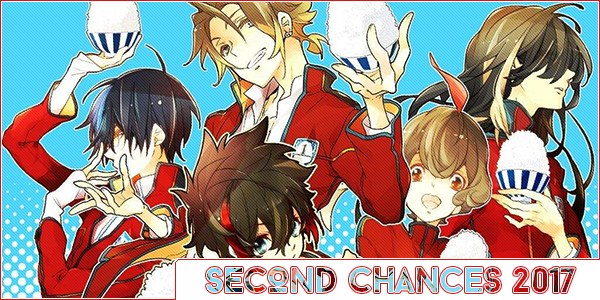 The main purpose of this challenge is to give an opportunity to

previous monthly submissions

that garnered some interest from our members, but fell short of some votes to grab that precious first place and be featured as the monthly challenge in our club for that year.

 Not every submission will be considered. To be added in these challenges, they will need to have managed to get

ten votes or more

. Also any item that's repeated from a previous monthly submission won't be added. There won't be duplicated items. If you are interested, you can check all challenges from the

monthlies main thread

.

This challenge will count the following non-winning 2017 submissions:
 — January (1/4), February (3/4), March (1/1), April (1/9), May (1/4), June (2/3), July (1/1), August (2/6), September (2/3), October (1/7), November (1/2) and December (0/3).




Difficulties

:
Easy: 15 series
Medium: 30 series
Hard: 45 series
 — There are extra requirements, you only need to do those required by your difficulty.
 — No second run (x2) available.



Previously completed series

aren't

allowed. Neither is re-watching.
 — Series previously started, but not finished,

may be used

.
 — Airing can be used, but you must

complete

the series, so you can only turn-in the challenge after the series has finished airing.


Any type is allowed, but must be

equal to or longer

than 15 minutes (total).
 — Unless otherwise stated.


Your challenge "Starting Date" is the day you post.
 — Remember that it's required to add the start and end dates to any anime you use for our challenges.


You cannot use the same entry more than once across all difficulties.



To make this easier on the inspectors, if an item ask for specifics, you

MUST list the episode and/or time

in which said things takes places.
 —

Otherwise it's an instant invalid.


 — We will add a description under each item.

Suggested by SheyCroix Second Chances 2017 Challenge
Sign Up Code Here

GENRE TAGS+

The anime is tagged with the genre/theme.




[X]

[Apr]

 Watch a comedy or parody anime


[X]

[Sep]

 Watch a Drama genre anime


[X]

[Jan]

 Watch a Historical anime


[X]

[Feb]

 Watch a Romance anime


[X]

[Jul]

 Watch a romance AND shoujo anime


[X]

[Aug]

 Watch a school anime


[X]

[Feb]

 Watch a shounen ai or a shoujo ai anime


[X]

[Feb]

 Watch a slice of life anime



[X]

[Jun]

 Watch an anime with a game source or game genre


[X]

[Jun]

 Watch either a Pokemon-theme anime OR a Sports genre anime


TROPES+

The anime/character must appear listed on the trope/tag page; state the character(s) used.




[X]

[Sep]

 Watch an anime under All Love is Unrequited Trope


[X]

[Nov]

 Watch an anime where any type of cultural festival takes place
School festivals, Tanabata, Obon, etc.


[X]

[Jun]

 Watch an anime with the Dark and Troubled Past OR Mysterious Past trope


[X]

[Feb]

 Watch an anime that has an episode with a first kiss in it


[X]

[Sep]

 Watch an anime with a rain scene


[X]

[Oct]

 Watch an anime with the Serial Killer OR the Sweet Tooth TV Trope


[X]

[Mar]

 Watch an anime with a Vacation Episode


[X]

[Feb]

 Watch an anime that has a Valentine's Day episode


CHARACTERS

State the character(s) used; can be supporting unless otherwise stated; must appear listed on MAL.




[X]

[Jan]

 Watch an anime where a main character has a transformation


Can be any kind of transformation: beauty/magical girl/angel/monster/etc.




[X]

[Feb]

 Watch an anime that has a red-haired character


[X]

[Feb]

 Watch an anime with an animal from the Chinese Zodiac


[X]

[Mar]

 Watch an anime where the main character has green eyes


[X]

[Mar]

 Watch an anime with a non-human creature


[X]

[Apr]

 Watch an anime with a character named Sakura


[X]

[May]

 Watch an anime in which a character has the name of a flower


Any language; state the language and link to an English site with the same flower




[X]

[May]

 Watch an anime with a character with green hair


[X]

[Jun]

 Watch an anime where a character travels back in time at least once


[X]

[Jun]

 Watch an anime that has a dad character


[X]

[Jul]

 Watch an anime where one of the characters is an alien


[X]

[Sep]

 Watch an anime with anti-hero as main casts


[X]

[Oct]

 Watch an anime with some kind of supernatural being as a main character


(e.g. Vampire, Demon, Monster, Ghost, Alien, Angel, ...)




TITLES

Use either English, Japanese or Chinese only; can be in the official or alternative titles.




[X]

[Jun]

 Watch an anime that has the color "blue" in the title


[X]

[Aug]

 Watch an anime with a title that ends with the letter S


[X]

[Sep]

 Watch an anime that has 'Red' in it's title


SEASONS & YEARS


[X]

[May]

 Watch an anime that started and finished airing in a year ending in "5"


[X]

[Jun]

 Watch an anime that aired in 2006 or before



[X]

[Mar]

 Watch an anime that aired during the Winter


[X]

[Apr]

 Watch an anime that aired in Spring


[X]

[Aug]

 Watch an anime broadcasted in summer


[X]

[Sep]

 Watch an anime that aired in the Fall


For the previous 4: any year




MISC


[X]

[Jan]

 Watch an anime with under 17,000 members


Total members




[X]

[Feb]

 Watch an anime about Food
Use the Gourmet challenge


[X]

[Apr]

 Watch an anime made by Kyoto Animation studio


[X]

[Oct]

 Watch an anime that has blood in it


State where the blood can be found visible (nosebleeds, fight scenes, blood donations, etc)




[X]

[Nov]

 Watch an anime where characters eat a meal together


State the time and episode




[X]

[Aug]

 Watch an anime adapted from a light novel



[X]

[May]

 Watch an anime that takes place in the countryside


[X]

[Jul]

 Watch an anime set in the US


[X]

[Jul]

 Watch an anime set in France


[X]

[Aug]

 Watch an anime that happens outside of Japan


State the country





[X]

[Feb]

 Watch a short anime


Short anime will refer to those that have more than one episode that are each 15 minutes or less




[X]

[Aug]

 Watch an anime with 8 episodes or more


[X]

[Sep]

 Watch a movie


[X]

[Nov]

 Watch an anime with 11 episodes


[X]

[Jul]

 Watch an Rx rated anime with at least 7 episodes BADGES
Created by Sostter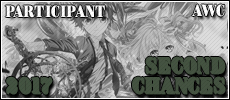 [img]https://i.imgur.com/ljQwPHU.jpg[/img]
Created by Imyreld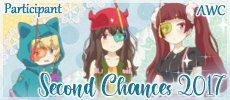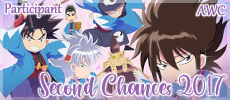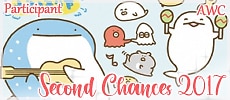 [img]https://i.imgur.com/hu87bKv.png[/img] [img]https://i.imgur.com/qwG1z3s.png[/img] [img]https://i.imgur.com/8fxOoas.png[/img] Created by Sostter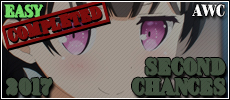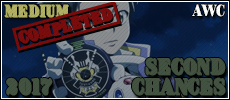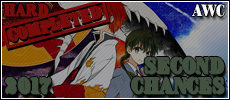 [img]https://i.imgur.com/Pl6Q1cn.jpg[/img] [img]https://i.imgur.com/W48BlOs.jpg[/img] [img]https://i.imgur.com/28aobgl.jpg[/img]
Created by Imyreld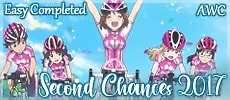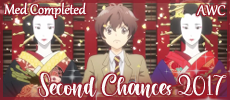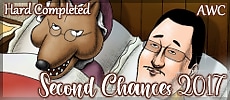 [img]https://i.imgur.com/aRfPKRq.png[/img] [img]https://i.imgur.com/meUWnl6.png[/img] [img]https://i.imgur.com/VkK5zqI.png[/img] Jul 21, 2023
— cosmetic update