🏆 Challenges Turn-Ins (v.3)
a lil bean ✨

Offline
Feb 2011
17002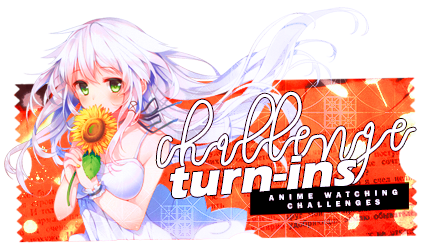 "There are far too many members and too many challenges, collections, scavenger hunts, etc. to search/find those that have completed them. Because of this, its your responsibility to post in this thread any challenges, collections, etc. that you complete. Its important that we know what challenge, difficulty (if there are different levels), and a link to your personal challenge post. The start/end dates are nice to have for the inspectors. This will help us locate and identify those that have completed challenges successfully and need to be added to the club's Hall of Fame".
To make inspections more efficient,
please post all turn-ins

finished in a period of 24 hours in the same post

.
 — 24 hours based on the post date.
 — Do not use quotes on your turn-ins.


Each post will be edited "Added" once it's been included in the Hall of Fame. If the entry is invalid, it will be

striked

and have a red Invalid (assuming the correction wasn't fixed before an admin made the change).


If an entry was invalid, the inspectors will notify you in the Invalid Entries thread so that you are aware and can fix your challenge or address the problem.


See information here on how blog only challenges are handled.


Challenge:
Version:
(If applicable: Easy/Medium/Hard/Conquered | Winter/Spring/Summer/Fall)
Start Date:
End Date:
Post Link:
[b]Challenge:[/b] 
[b]Version:[/b] 
[b]Start Date:[/b] 
[b]End Date:[/b] 
[b]Post Link:[/b] UPGRADES
To avoid confusion, please only include the upgrade part if you are actually turning in an upgraded entry.
 If you complete a challenge that has multiple difficulties, you can turn in the challenge at a lower difficulty (easy and/or medium for example) while you continue to work on the challenge to achieve a higher difficulty (medium and/or hard).
 However, if you want to display
both
badges, you must have completed the challenge twice ― once with the first difficulty's requirements and twice with the second difficulty's requirements.

FOR UPGRADING, PLEASE ADD THE FOLLOWING TO YOUR TURN-IN POST
Upgrading From:
Easy/Medium
Upgrading To:
Medium/Hard
[b]Upgrading From:[/b] 
[b]Upgrading To:[/b] CONQUERED

BADGES REQUESTS
Any user that completes a
Conquered
level, for any of the challenges stated below, is allowed to request a badge with an image of choice.
No other customization will be added.
The series you request for the conquered badge must be
something you watched during this attempt
.
You can link a specific image, otherwise a random one will be added. You can't request a specific image after it's made.
All conquered badges made will be added to the specific challenge first post and HoF page.
Everyone will be allowed to use them.
If the request is for a second+ run (x2+), which needs a GIF, it will be required of you to include it on your request.
A list of challenges with multiple runs can be found
here
.
Only available for these selected challenges.

FOR BADGE REQUESTS, PLEASE ADD THE FOLLOWING TO YOUR TURN-IN POST
@SheyCroix
@_Bri
Conquered Completed
Badge Style
: select from one of the provided styles: Default, Style 1, Style 2
Series Requested
: SERIES
Preferred image
: optional; if you are requesting for a x2+, the GIF is required)
@SheyCroix @_Bri
[b][color=#993399]Conquered Completed[/color][/b]
[b]Badge Style[/b]:
[b]Series Requested[/b]: 
[b]Preferred image[/b]:  
STYLES AVAILABLE
Default Style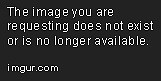 Style 1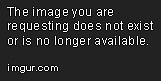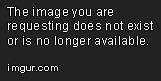 Style 2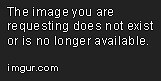 OPEN REQUESTS
*
= Available as of May 31, 2020
CLOSED REQUESTS
[As of]
If you finished your conquered challenge after the request were closed, please use one of the images listed.


NOTE
that if you had already turned in the conquered version of a challenge for which the requests were opened after you turned-in (AND it was validated already), you can request them in the
Challenge Completion Rewards
thread. If your post hasn't been inspected, add the provided format above there.
Use the following format for those that were validated already:
@SheyCroix
[b][color=#993399]Conquered Previously Completed[/color][/b]

[b]Challenge[/b]: LINK
[b]Turn-in Link[/b]: LINK

[b]Badge Style[/b]: select from one of the provided styles: Default, Style 1, Style 2
[b]Series Requested[/b]: SERIES
[b]Preferred image[/b]: optional; if you are requesting for a x2+, the GIF is required) Any user that completes one of these challenges is allowed to request a badge with an image of choice.
If any customization is allowed, it will be specified on the listing below.

The series you request for the badge must be something you watched during this attempt.
You can link a specific image, otherwise a random one will be added. You can't request a specific image after it's made.

All badges made will be added to the specific challenge first post and HoF page.

If the badge allows you to use a GIF, it will be required of you to include it on your request.

Only available for these selected challenges.

FOR BADGE REQUESTS, PLEASE ADD THE FOLLOWING TO YOUR TURN-IN POST
@SheyCroix
@_Bri
CHALLENGE* Completed
(change "CHALLENGE" to the one you are requesting for)
Badge Type
: (if available)
Series Requested
: SERIES
Preferred image
: (optional)
@SheyCroix @_Bri
[b][color=#993399]CHALLENGE Completed[/color][/b]
[b]Badge Type[/b]: 
[b]Series Requested[/b]: 
[b]Preferred image[/b]:  
OPEN REQUESTS



*

= Available as of Jan 02, 2022

For the following challenges, you are allowed to request either/both of the two types available:
 a) a normal badge like the conquered requests (no customization besides the image of choice; can be a GIF)
 b) a longer signature-like one with your username and image of choice (static image)


CLOSED REQUESTS
[As of]
If you finished your conquered challenge after the request were closed, please use one of the images listed.


Full Year Challenge (first 6 to complete the full year)


More topics from this board