🔱 LoScore 「 Batch 50: DEC 02 | B.51: DEC 03 | Sign Up B.50 until DEC 20 」
a lil bean ✨

Offline
Feb 2011
17240 Lowest Scored Anime Challenge
  (Traducción en Español en el próximo post)                      worth 0.50 points every 4 levels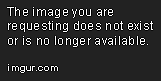 Credits to Alien714 on discord for mentioning and reminding me of this idea.

The idea of this challenge is to watch a completed anime from another user list, but not any anime. It must be one of the lowest scored and completed title from that user list that you haven't seen yet. It doesn't matter if the lowest score is 2, a 4 or a 5.... it needs to be the one with the worst score.

🔱 EXPLANATION
Once signed up, participants are queued.
 — Before starting, participants are paired either randomly or following a special rule.
 — You can join/leave at any time and you won't lose any level gained till that point unless foul play is discovered.


As participants, you must select an anime that you haven't seen yet.
 — The anime must be one of the lowest/worst scored and completed titles by your partner of that batch. (Unrated doesn't count)
 — If there are multiples titles with the same score, you can select any. You don't have to follow the list order.
 — You can't use an anime that was previously started (neither dropped or put on-hold), no matter how long ago nor the episodes watched.

This challenge runs on a monthly format. Please keep in mind that:
 — It has irregular releases.
 — Special batches may happen without prior notice.
 — Regular batches before the month limit might still happen every now and then (or a bit later than that)

** To be notified of new releases, join this club's

discord server

and request the "

LoScore

" role in the #roles-claiming-area channel. Include a link to your sign up post. Although remember that you will be mentioned here if you are part of the batch. If you are, but don't receive the mention, please let me know ASAP.

🔱 RULES
  (Not following the rules may get your participation ignored)


Complete one of the lowest scored series by your assigned partner.
 — If you have watched every series for the lowest score, continue to the next one.
 — You should skip any completed titles that don't have a score (unrated).
 — If you skip a score (example, not using any scored 1) YOU HAVE to state this.



Previously completed series

aren't

allowed. Neither is re-watching.
 — Series previously started

can't

be used.
 — Airing

can't

be used due to the nature of this challenge.


Any type is allowed, but must be

equal to or longer

than 11 minutes (total).


Remember that it's required to add the start and end dates to any anime you use for our challenges.



Each batch challenge period is the same for everyone participating in that batch.
 — You will have a month to complete your selected series.
 — For example, if the batch came out on August 26, you have until September 26. If it came out on June 10, then until July 10.
 — If you can't finish the challenge on time, this will be invalid.


You can only participate in one batch at a time.
 — You can only watch one anime per batch, unless otherwise stated during a Special Batch.



You HAVE to post the anime challenged before your turn-in, in a separate post.
 — Repeatedly stating your series to watch just a few minutes before you turn in will give you a strike, which may result in losing the right to participate in a batch.
 — Turning in without stating your series may result in your current participation getting ignored.


You must state the anime title as it appears on its MAL's page.
 — Do not use Alternative Titles.
 —

State the anime challenged without linking

(just the title).

🔱 How do I find what title to watch?


You can find it by visiting the completed anime list of your partner, or:

In post #5, called "ACTIVE PARTICIPANTS", by pressing "CAL.S" besides their username.


In the announcement post, pressing their username.


In that batch post in the archives, linked in post #4.


Visiting their profile, pressing "Completed" under "Anime Stats". Remember to sort them by score.


In the batch checklist on the Hall of Fame, linked under "All Rounds" in post #4.



REMEMBER: you first check everything scored 1, if you have seen everything then you go to check everything scored 2 and so on.


Also note that the classic list design doesn't seem to work with the sorting method used for this challenge.
 — If you are paired with someone that has it, just sort properly and scroll to the bottom.

🔱 EXCEPTIONS

If any of this apply to you, you must inform this in your post.


In case the user has few titles and you have seen all of them:
 — Visit the recommendations tab of one of the anime with the lowest score.
 — Pick the one most recommended (the first one) for that anime.



In the following cases, you can skip your options:
 — The anime needed for the challenge has 50 episodes or more.
 — The anime needed is tagged as Hentai, Erotica, Erotica+Girls Love or Erotica+Boys Love. (Just BL or GL can't be skipped)
 — The anime needed is a sequel (or something that requires watching a prior title).



Note that you can't skip an anime using these exceptions just to watch a similar one with a better score.
 — For example, you can't skip a Hentai scored 1 to try and watch a different Hentai scored 2.
 — This applies only to skipping Hentai, Erotica, Erotica+Girls Love, Erotica+Boys Love or an anime with 50 episodes or more.

You can tag me (
@SheyCroix
) in this thread for any question related to this challenge rules, forms, anime, time periods, etc.
🔱 PARTICIPATING 🔱
Don't change the templates
FIRST TIMERS
** If a batch is currently ongoing, please tag me to notice that you want to join.
(only available during the first two weeks; otherwise you will be added for the next one)
[color=#ff6600][b]Name: 
~ I want to participate for the first time
[url=https://myanimelist.net/animelist/USERNAME?status=2&order=-4]Anime List[/url][/b][/color]
Comment: (optional) 




PARTICIPATING AFTER MISSING 2 OR MORE BATCHES


For signing up when a new batch is available and it isn't your first time participating.
(Leave blank level and batch if you don't remember. If you were moved as inactive, add a note about it.)
** If a batch is currently ongoing, please tag me to notice that you want to join.
(only available during its first two weeks)
[b]Name: 
Current Level: 
From Batch: 
[color=#00cc66]Add me again[/color][/b]
Comment: (optional) 




TURNING-IN


For when you are done with your entry, regardless if you

failed

or

passed

.
** If a batch is currently ongoing, please tag me to notice that you want to join.
(only available during its first two weeks)
[b]Name: 
Level Achieved: 
From Batch: 
[color=#00cc66]Finished on time[/color] / [color=#ff1a75]Didn't Finish on time[/color]
Anime Watched: 
Your score for the anime watched: 
[color=#00cc66]Add me again[/color] / [color=#ff1a75]Don't add me again[/color]
[/b]
Comment: (optional) 
More topics from this board