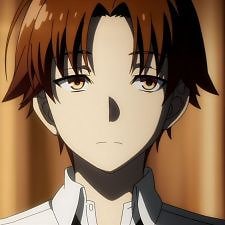 Nurguburu
NEET (2018-2019. 2021-2022), Hikikomori (2021-), Freeter (2022-)

Proud western animation hater. Proud weeb. Biggest hater of Western animation on MAL. Biggest lover of Anime on MAL. Anti-dub watcher. Long Live to Anime. Japan rules. Fictosexual/Nijikon. Fudanshi.
#It'soktobeaweeaboo

Fuck society. Fuck politics. Fuck work.

WE ARE WEEBS WE ARE WEEBS
WE SAY NEKO YOU SAY CAT
YOU SAY STUPID WE SAY BAKA
YOU SAY CARTOON YOU BETTER RUN

I LIVE IN ANIME-LAND

Discord -> Oinomed Strange#2970.
Statistics
Total Entries

2,548

Rewatched

1

Episodes

16,580



Manga Stats
Total Entries

12

Reread

0

Chapters

447

Volumes

56
Last Manga Updates
Access to this list has been restricted by the owner.
Anime (10)
Manga (1)
Character (10)