Become a MAL Supporter
Get some great perks for your profile and enhance your MAL experience,
while supporting site and app development.
Annual Plan
2 months free!
Gift MAL Supporter
Make someone's day! Or even buy one for yourself.
Enjoy premium extras!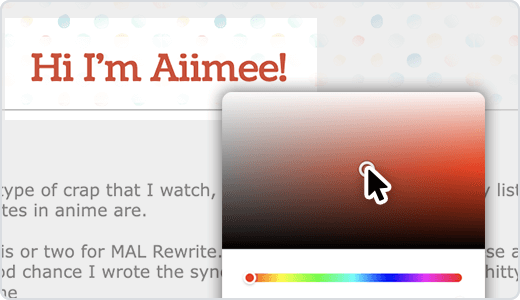 About Me Style Settings
Redesign your profile's About Me with custom font, colors, and backgrounds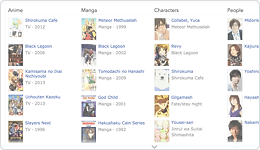 Favorites
Show twice the love with double the number of favorites (from 10 to 20) for each category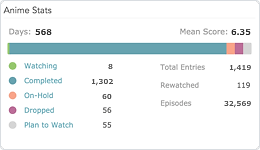 Profile Status Bar
Get creative and change the colors of the status bars on your profile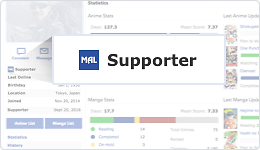 Profile Badge
Get the exclusive MAL Supporter badge on your profile
(optional)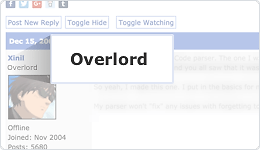 Custom Forum Title
Choose a title for yourself to show off in the forums
(optional)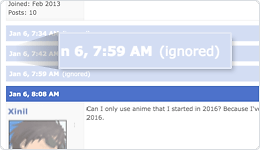 Ignored Users
Double the maximum number of ignored users you can set on the forums (from 30 to 60)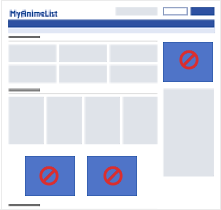 Nobody likes ads, us included Support site development and maintenance
while experiencing MAL 100% ad free*
Become a MAL Supporter
*For display advertising only. Crunchyroll and HIDIVE video ads and advertorials will remain visible.
Annual Plan
2 months free!