Offline
Sep 2011
1862
Banner: Rinarin
EASY ― 0.50 POINTS | MEDIUM ― 0.75 POINTS | HARD ― 1 POINT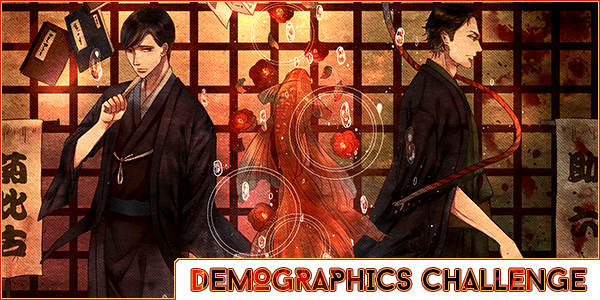 Difficulties


Easy: 3 series per category
Medium: 4 series per category
Hard: 5 series per category
 — This challenge can be completed thrice (x3) for each difficulty.

NEW




Previously completed is

not

allowed.
 — Series previously started

can't

be used.
 — Airing can be used, but you must

complete

the series, so you can only turn-in the challenge after the series has finished airing.


Any type is allowed, but must be equal to or longer than 15 minutes (total).
 — This excludes Music type.


Start date is the day you post.


Cannot use the same entry twice.



If you have seen all Josei anime available, link to your completed

Josei Challenge

in your post here.
 — You can then watch any series that falls under one of the other four demographics listed.
 — Otherwise watch any new Josei. If you can't complete the required series, add a note with the link to your completed challenge.



This challenge is available in our

Hall of Fame

as a checklist that will help you complete it.
 — You will need to have turned-in at least once (any challenge) to appear listed. Check if you are in the database

here

.
 — View this challenge checklist with the following link: (replace "NOTJHIDAY" with your username)

http://anime.jhiday.net/hof/challenge/demographics?user=NOTJHIDAY#challengeItems



Suggested by NamiLover69

Demographics Challenge
Sign Up Code Here
BADGES ― BANNERS ― IMAGES
Created by riho88riho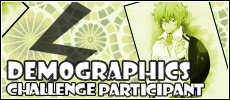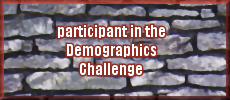 [img]https://i.imgur.com/WJc6BgI.png/WIPdemo[/img] [img]https://i.imgur.com/MnDZKTI.png[/img]
Created by AngelHana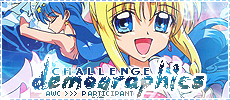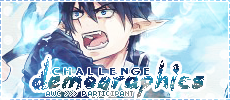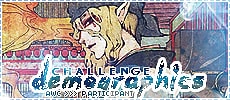 [img]https://i.imgur.com/GOIl3im.png[/img] [img]https://i.imgur.com/7dzVP5p.png[/img] [img]https://i.imgur.com/Q2UYaZO.png[/img]
Created by Imyreld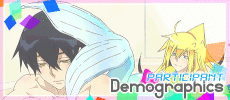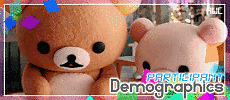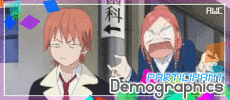 [img]https://i.imgur.com/y189Lq8.gif[/img] [img]https://i.imgur.com/ucNMi0g.gif[/img] [img]https://i.imgur.com/18dZsfF.gif[/img]

Created by riho88riho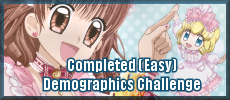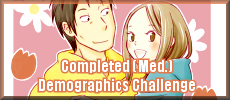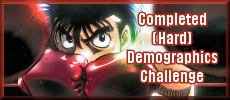 [img]https://i.imgur.com/iXXICaL.png[/img] [img]https://i.imgur.com/rAtYZGP.png[/img] [img]https://i.imgur.com/I4296jQ.png[/img]
Created by AngelHana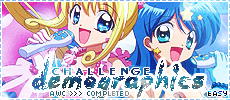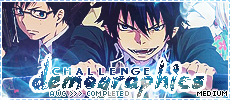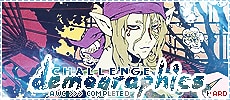 [img]https://i.imgur.com/wlyQ9i7.png[/img] [img]https://i.imgur.com/8jnpovp.png[/img] [img]https://i.imgur.com/0YG5Tw4.png[/img]
Created by Clover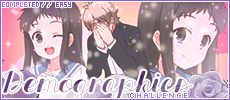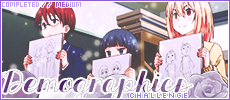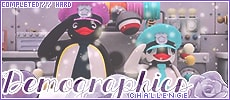 [img]https://i.imgur.com/H1hw0no.png[/img] [img]https://i.imgur.com/dUj30A8.png[/img] [img]https://i.imgur.com/qGAhjZS.png[/img]
NOTE: This challenge can be attempted thrice per difficulty. For this you

have to complete all difficulties

(three separate attempts) once/twice. Your new try

has to be

in a new post, with new entries. You

must not

add anything to your previous post after completed. Doing this challenge again will earn you a

x2/x3 Badge

. The badge will be a GIF of the same series. More information can be found here.
Created by AngelHana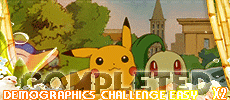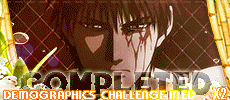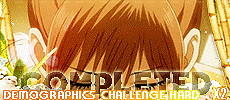 [img]http://i.imgur.com/ke0RAwH.gif[/img] [img]http://i.imgur.com/pbJU5BF.gif[/img] [img]http://i.imgur.com/CBSoT7h.gif[/img]
Created by Imyreld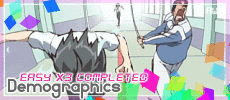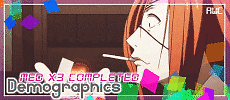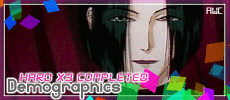 [img]https://i.imgur.com/SGvuBhs.gif[/img] [img]https://i.imgur.com/aBbXCND.gif[/img] [img]https://i.imgur.com/4XBtZmw.gif[/img]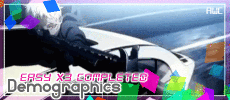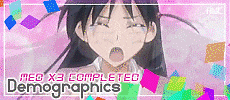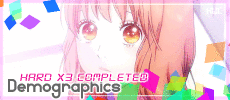 [img]https://i.imgur.com/jSewjFs.gif[/img] [img]https://i.imgur.com/KgPVWXp.gif[/img] [img]https://i.imgur.com/96lJWf4.gif[/img]
Jan 03, 2021
— Added x3 difficulty and participant badges made by Imyreld
May 30, 2020
— third run added; cosmetic update
Imyreld
Jan 3, 2021 7:03 AM
More topics from this board