Offline
Sep 2011
1862
Banner: Rinarin
EASY ― 1 POINTS | MEDIUM ― 2 POINTS | HARD ― 3 POINTS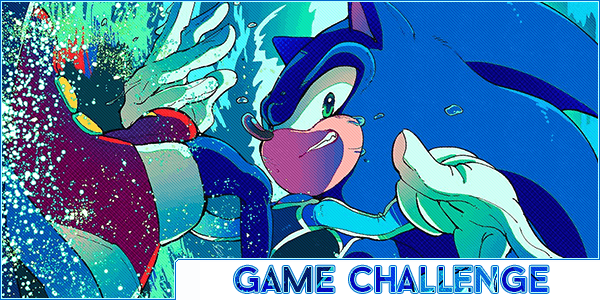 Only use anime tagged as

High Stakes Game

,

Strategy Game

and/or

Video Game

.
 — Also includes anime listed with their Source as "Game" or "Card Game".
 — Helpful links:

Game

|

Card Game

.
 — The list will also be available on our

Hall of Fame

.
 — Limit yourself to use the provided sites for the tag. If you were to find another suitable listing, provide it to a staff so we can verify it.




Difficulties

:
Easy: 20 series
Medium: 30 series
Hard: 40 series
 — This challenge can be completed twice (x2) for each difficulty.


Previously completed series aren't allowed

except

for

Easy

difficulty the first time through.
 — Make all previously completed entries in italics.
 — Series previously started, but not finished,

may be used

.
 — Airing can be used, but you must

complete

the series, so you can only turn-in the challenge after the series has finished airing.


Any type is allowed, but must be

equal to or longer

than 15 minutes (total).


Your challenge "Starting Date" is the day you post.
 — Remember that it's required to add the start and end dates to any anime you use for our challenges.


You cannot use the same entry more than once across all difficulties.


This challenge is available in our

Hall of Fame

as a

checklist

that will help you complete it.
 — You will need to have turned-in at least once (any challenge) to appear listed. Alternatively, you may log in via MAL.
 — Check if you are in the HoF database

here

.
 — View your challenge checklist with the following link: (replace "NOTJHIDAY" with your username)

https://anime.jhiday.net/hof/challenge/game?user=NOTJHIDAY#challengeItems



Suggested by SecretDinosaur

Game Challenge
Sign Up Code Here



[X]

Watch an anime with 5 or less episodes


[X]

Watch an Anime between 6 and 10 episodes


[X]

Watch an Anime with between 10 and 20 episodes


[X]

Watch an Anime with between 20 and 30 episodes


[X]

Watch an Anime with over 30 episodes



[X]

Watch a Special/OVA


[X]

Watch a 2nd Special/OVA


[X]

Watch a 3rd Special/OVA



[X]

Watch a TV Series


[X]

Watch a 2nd TV Series


[X]

Watch a 3rd TV Series



[X]

Watch a Movie


[X]

Watch a 2nd Movie


[X]

Watch a 3rd Movie



[X]

Watch a game anime that started airing between 1991 and 2005


[X]

Watch a game anime that started airing post 2005



[X]

Watch an action anime


[X]

Watch an adventure anime


[X]

Watch a comedy anime


[X]

Watch a fantasy anime


[X]

Watch a shounen anime

Watch 3 game series from 3 different studios:


[X]

Studio 1 series


[X]

Studio 2 series


[X]

Studio 3 series



[X]

Watch an anime with an average score of over 7


[X]

Watch an anime with an average score under 7


[X]

Watch an anime with over 15,000 watched


[X]

Watch an anime under 10,000 watched


[X]

Watch an anime that started airing the same month the user above or below join MAL



[X]

Watch a Spin off or Side Story


[X]

Watch a Sequel OR Stand-alone



[X]

Watch an anime series that you can finish within a day



[X]

Watch a series with an A-M at the start


[X]

Watch a series with a N-Z at the start


[X]

Watch an anime with the same starting letter as your username


Note: If there is no available anime starting with first letter of your username, use second, third and so on letter of your username until you find game anime starting with that letter.




[X]

Watch an anime with "The Animation" in the title



[X]

Watch an anime with a full main cast of the same gender


[X]

Watch an anime with a MC with unnatural hair color



[X]

Watch an anime with only the game tag (no game source)


[X]

Watch an anime with only a game source (no game genre)


BADGES ― BANNERS ― IMAGES
Created by riho88riho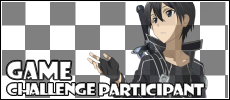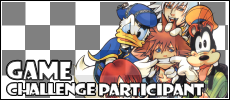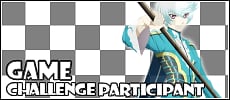 [img]https://i.imgur.com/H8MZ8GV.png[/img] [img]https://i.imgur.com/mn2bAEv.png[/img] [img]https://i.imgur.com/4NTSHmV.png[/img]
Created by Cainael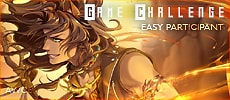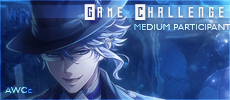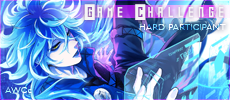 [img]https://i.imgur.com/085ODq5.png[/img] [img]https://i.imgur.com/qwzvetW.png[/img] [img]https://i.imgur.com/o8t5LJN.png[/img]

Created by riho88riho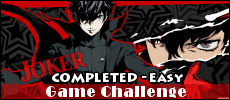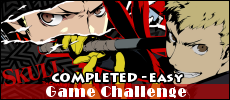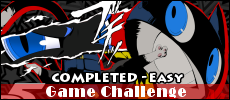 [img]https://i.imgur.com/3Q23EaV.png/joker[/img] [img]https://i.imgur.com/VoO2UZo.png/skull[/img] [img]https://i.imgur.com/zr7RW2q.png/mona[/img]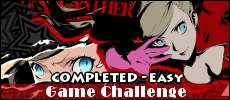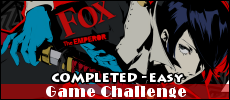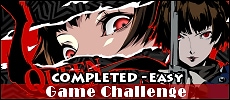 [img]https://i.imgur.com/SAYLk25.png/panther[/img] [img]https://i.imgur.com/x06ZpIf.png/fox[/img] [img]https://i.imgur.com/goEAJJy.png/queen[/img]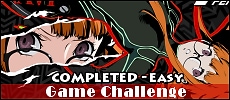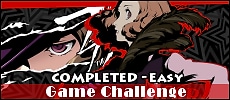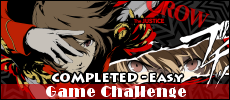 [img]https://i.imgur.com/ZvR7YqA.png/navi[/img] [img]https://i.imgur.com/GPAlEa9.png/noir[/img] [img]https://i.imgur.com/4Sbo06J.png/crow[/img]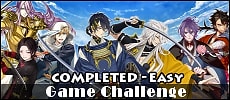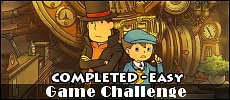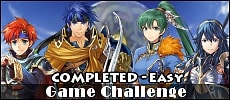 [img]https://i.imgur.com/kli41Bu.png[/img] [img]https://i.imgur.com/UT3JFRR.png[/img] [img]https://i.imgur.com/p1Ybp9e.png[/img]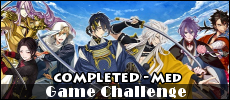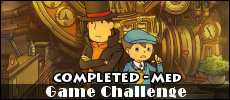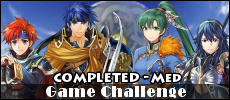 [img]https://i.imgur.com/QFAAi4u.png[/img] [img]https://i.imgur.com/9wAc4nE.png[/img] [img]https://i.imgur.com/0Iwi3Hx.png[/img]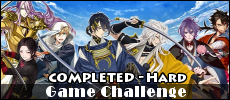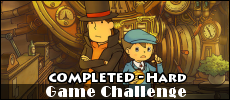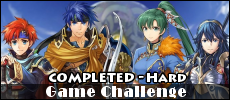 [img]https://i.imgur.com/eZF4qyV.png[/img] [img]https://i.imgur.com/puoufUo.png[/img] [img]https://i.imgur.com/grngFNm.png[/img]
Created by Clover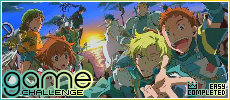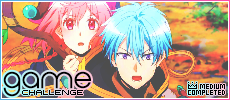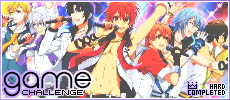 [img]https://i.imgur.com/juUfvQj.png[/img] [img]https://i.imgur.com/eKO3ZBj.png[/img] [img]https://i.imgur.com/bseFz1Q.png[/img]
Created by KuraikoDesu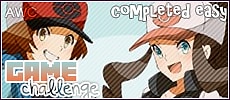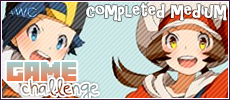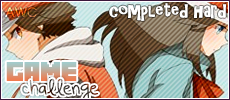 [img]https://i.imgur.com/UYiqhRU.png[/img] [img]https://i.imgur.com/fshQrda.png[/img] [img]https://i.imgur.com/HmQyUVl.png[/img]
Created by Cainael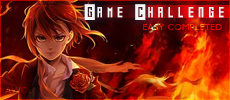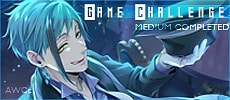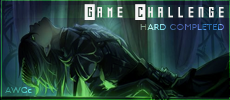 [img]https://i.imgur.com/UhNSoWw.png[/img] [img]https://i.imgur.com/qn2nRGj.png[/img] [img]https://i.imgur.com/1PBqaiI.png[/img]
NOTE: This challenge can be attempted twice per difficulty. To attempt this, you

have to complete all difficulties

(three separate attempts) once. Your second attempt

has to be

in a new post, with new entries. You

must not

add anything to your first try (previous post) after completed. By completing a new run, you are allowed to use a

x2 Badge

. More information can be found

here

.

Created by riho88riho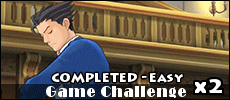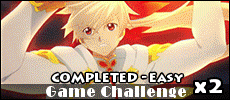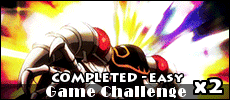 [img]https://i.imgur.com/ievnRN8.gif[/img] [img]https://i.imgur.com/QEXYGD9.gif[/img] [img]https://i.imgur.com/9LwPJw4.gif[/img]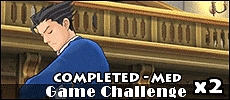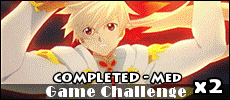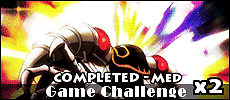 [img]https://i.imgur.com/9fFJ8GO.gif[/img] [img]https://i.imgur.com/x4Baj8m.gif[/img] [img]https://i.imgur.com/rCd8Xi2.gif[/img]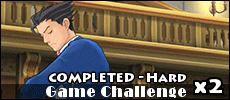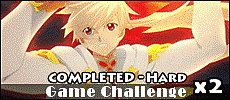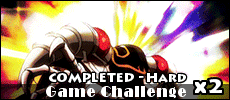 [img]https://i.imgur.com/r29gn03.gif[/img] [img]https://i.imgur.com/WYvzppC.gif[/img] [img]https://i.imgur.com/uQG6I6A.gif[/img]
Created by Kuollut98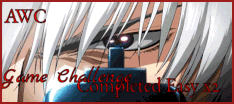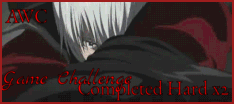 [img]https://i.imgur.com/N1tqA6d.gif[/img] [img]https://i.imgur.com/lES1odK.gif[/img] [img]https://i.imgur.com/UrQUUPD.gif[/img]

Nov 28, 2022
— general cosmetic update ; now allows MAL's Strategy Game, High Stakes Game, Video Game tags
SheyCroix
Nov 28, 2022 3:46 PM
More topics from this board