Offline
Sep 2011
1862
Banner: Rinarin
12.25 POINTS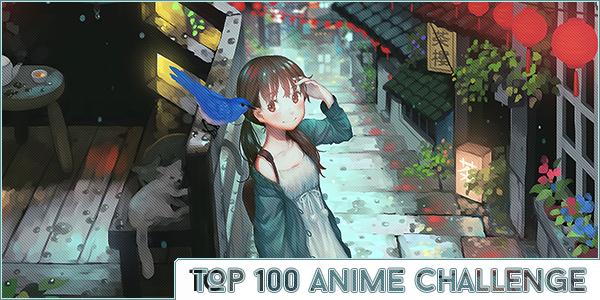 This challenge is basically to help you watching any/all anime that makes it into the top 100 rated anime on MAL. The top 100 is basically the first 100 series (TV, OVA, movie, etc. aka all) listed when you select the

Top Anime

. There are a few ways to approach this challenge. (Check the checklist in the

Hall of Fame

)




Difficulty

: complete all listed anime.
 — No second run (x2) available due to the nature of this challenge.
 — Available: Special completed badge with an image of choice. (more info on the turn-in thread)



Previously completed series are

allowed

. Re-watching isn't necessary.
 — Series previously started, but not finished,

may be used

.
 — Airing can be used, but you must

caught up

to the latest released and available episode when turning-in.
 — The

Long Runner Airing Series Exception

applies to this challenge.


Remember that it's required to add the start and end dates to any anime you use for our challenges.
 — If your previously completed shows are from too long ago and/or from before you joined the club, it will be allowed to have them without dates.


You cannot use the same entry more than once.




ABOUT THE LISTING

:


There are two methods to complete the challenge. You may choose which you want to follow, but make sure you stick with it.


Anything you've already

COMPLETED before

starting the challenge counts.
 — Note it as complete with the date you started the challenge rather than the date you finished it (for previously completed only).
 — Use the Rank # that it had the day you started the challenge.



This challenge is available in our

Hall of Fame

as a

checklist

that will help you complete it.
 — You will need to have turned-in at least once (any challenge) to appear listed. Alternatively, you may log in via MAL.
 — Check if you are in the HoF database

here

.
 — View your challenge checklist with the following link: (replace "NOTJHIDAY" with your username)

https://anime.jhiday.net/hof/challenge/top100?user=NOTJHIDAY#challengeItems



Keep-With-it Method:


You will work on and update your list as the Top 100 change.


Once you complete an item in the Top 100, it gets "locked" into place at that Rank.
 — This means you might have multiple series showing complete for a single # rank.
 — It will not be removed from your list even if it's removed from the top 100.


If a series previously completed moves up to the Top 100, it also gets locked in as of that day.
 — For Example: You completed Series XXX a year ago, but it only just moved to the Top 100 today.
 — You add it to your list at the rank it reached the day you checked and put the date as of the day you checked.
 — If you had another series previously at the same rank and/or your total ends up being over 100 after the adjustment, you change your total to reflect the total series
   42/102
   #99 Series XXX | as of 3/18/2016


You probably will exceed 100 series if you're updating correctly.


If a series

drops

from the Top 100 and you have not completed it, it gets removed from your list and you no longer have to complete it (unless it gets added back to the Top 100 before you "complete" the challenge).


You "complete" the challenge when you have all Top 100 watched as of that day.

EXAMPLE:



#03

[✓]

Gintama° as of Feb.8.2016
#04

[X]

Gintama'
#05

[✓]

Hunter x Hunter (2011) as of Jan.2016
#06

[X]

Gintama Movie: Kanketsu-hen - Yorozuya yo Eien Nare
#08

[X]

Clannad: After Story
#08

[✓]

Ginga Eiyuu Densetsu as of Jan.5.2016

Snap-Shot Method:
Make a list of all the series in the Top 100 as of that day.
 — These are all the series you must complete.
 — Screenshots of the list at that time need to be provided.


You will not remove, add, or change anything in the list even if the site changes.


You will have completed the challenge once all 100 series on your list have been completed.



How to Screenshot the Original List Alternative #1:

Obtaining a .pdf file of a web page in Google Chrome. In this case the

Top 100

.

Open Google Chrome

Visit the Top Anime page

Once there right-click on a blank space anywhere and click "Print" - or - just press Ctrl+P

In the print page look for "Destination" and set that as "Save as PDF"
note: remember in the "Options" to have "Headers and footers" selected for the date

Press save

Select a folder or any place to save your documents and Done~

After this you need to repeat it for the second half of the top anime.

Once you are done you can try

this page

to merge both files and have the Top 100 in one file.

Then upload the file to a site of preference and share the link on your post, in case it's needed when you are done.

Result : End File for Top 100 in

this folder Alternative #2:

Try using a Full Page Screen Capture extension, like

this one

(Google Chrome).

Provided by

@SheyCroix



Suggested by ? Top 100 Anime Challenge
Sign Up Code Here


Get your challenge checklist on the HoF, and paste it before posting. (New change as of Mar 08, 2020) BADGES
Created by riho88riho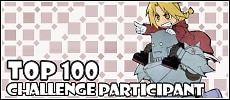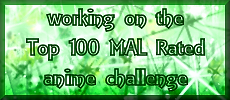 [img]https://i.imgur.com/1VwfPhu.png[/img] [img]https://i.imgur.com/5Xqw5Us.png[/img] [img]http://i.imgur.com/XlwcMk3.png[/img]
Created by Kwaxiiiii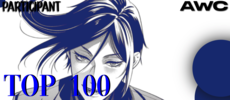 [img]https://i.imgur.com/a2p8tGq.png[/img] Created by Legends_of_anime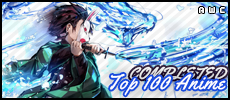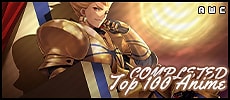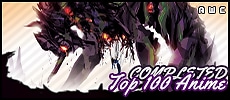 [img]https://i.imgur.com/rri9evG.png[/img] [img]https://i.imgur.com/wgA0Wiu.png[/img] [img]https://i.imgur.com/l2sT9VU.png[/img]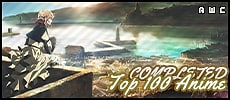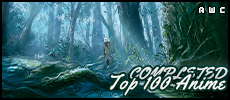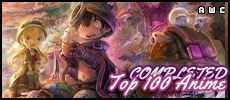 [img]https://i.imgur.com/kohx62q.png[/img] [img]https://i.imgur.com/Klh9Kf2.png[/img] [img]https://i.imgur.com/mrUAmWm.png[/img] COMPLETED BADGES REQUESTED
(Check the Turn-In thread for more information)
Created by riho88riho
Requested by Akai_Shuichi                 Requested by abystoma2


Requested by AYOSHINA

Apr 12, 2023
— cosmetic update
More topics from this board