Offline
Nov 2013
5197
Banner: Rinarin
EASY ― 1.25 POINTS | MEDIUM ― 2.25 POINTS | HARD ― 3.25 POINTS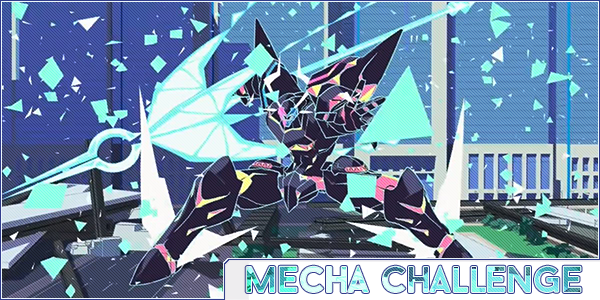 Only use anime listed here.



Difficulties


Easy: 25 series
Medium: 35 series
Hard: 45 series
 — This challenge can be completed twice (x2) for each difficulty.
 —

NEW:

There are extra requirements, you only need to do those required by your difficulty.


Previously completed is not allowed

except

for Easy difficulty the first time through.
 — Make all previously completed entries in italics.
 — Series previously started, but not finished, may be used.
 — Airing can be used, but you must

complete

the series, so you can only turn-in the challenge after the series has finished airing.


Any type is allowed, but must be equal to or longer than 15 minutes (total).


Start date is the day you post.


Cannot use an anime more than once.


This challenge is available in our

Hall of Fame

as a checklist that will help you complete it.
 — You will need to have turned-in at least once (any challenge) to appear listed. Check if you are in the database

here

.
 — View this challenge checklist with the following link: (replace "NOTJHIDAY" with your username)

http://anime.jhiday.net/hof/challenge/mecha?user=NOTJHIDAY#challengeItems



Suggested by CathJ

Mecha Challenge
Sign Up Code Here



[X]

Watch a Mecha Movie


[X]

Watch a second Mecha Movie



[X]

Watch a Mecha OVA


[X]

Watch a second Mecha OVA



[X]

Watch a Mecha Special


[X]

Watch a second Mecha Special



[X]

Watch a Mecha sequel


[X]

Watch a stand-alone Mecha


(no related series)





[X]

Watch an award-winning Mecha anime



Watch a Mecha anime tagged with...




[X]

Watch a Historical, Military or Police anime


[X]

Watch a Sci-Fi or Space anime


[X]

Watch a Dementia, Horror, Demons or Vampire anime


[X]

Watch a Mystery, Thriller or Psychological anime


[X]

Watch a Super Powers, Fantasy or Supernatural anime


[X]

Watch a Harem, Ecchi, Shoujo Ai or Shounen Ai anime


[X]

Watch a Mecha with another genre not listed above

NEW





[X]

Watch a Mecha anime that started airing in Spring

NEW




[X]

Watch a Mecha anime that started airing in Summer

NEW




[X]

Watch a Mecha anime that started airing in Fall

NEW




[X]

Watch a Mecha anime that started airing in Winter

NEW





[X]

Watch a Mecha anime that started airing between 1991 and 2000


[X]

Watch a Mecha anime that started airing between 2001 and 2010


[X]

Watch a Mecha anime that started airing after 2010

NEW





[X]

Watch a Mecha anime that started airing the same year the user above/below you joined MAL


[X]

Watch a Mecha anime that started airing the same year you joined MAL



[X]

Watch a Mecha anime with 2-10 episodes


[X]

Watch a Mecha anime one-cours (or more) in length


[X]

Watch a Mecha anime two-cours (or more) in length


[X]

Watch a Mecha anime three-cours (or more) in length


[X]

Watch a Mecha anime with at least 3 separate seasons



[X]

Watch an Original Mecha anime


[X]

Watch a Mecha anime adapted from a manga


[X]

Watch a Mecha anime adapted from a novel, light novel or video game


[X]

Watch a Mecha anime adapted from another source not mentioned above

NEW





[X]

Watch a Mecha anime that has been adapted to live action



[X]

Watch a Mecha anime with less than 25,000 members


[X]

Watch a Mecha anime with 25,000-80,000 members


[X]

Watch a Mecha anime with more than 80,000 members



[X]

Watch a Mecha anime ranked in the top 300


[X]

Watch a Mecha anime NOT ranked in the top 799



[X]

Watch a Mecha anime that begins with a letter between A - L


[X]

Watch a Mecha anime that begins with a letter between M - Z


[X]

Watch a Mecha anime that has the letter Q or Z in the title somewhere



[X]

Watch a Mecha anime that starts with the same first letter as your username



[X]

Watch a Mecha anime that has a non-alphabet character in the main title


[X]

Watch a Mecha anime that has a non-Japanese main title



[X]

Watch a Mecha anime series that you can finish in one day


[X]

Watch a Mecha anime that another user has watched for this challenge



[X]

Watch a Mecha anime with children/teens in school as the main cast


Characters that are 19 years old or younger




[X]

Watch a Mecha anime with adults as the main cast


Characters that are 20 years old or older





[X]

Watch a Mecha anime where the main cast has natural colored hair

BADGES ― BANNERS ― IMAGES
Created by riho88riho / lycheejane / Anna_Hiwatari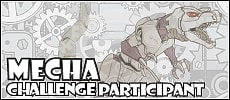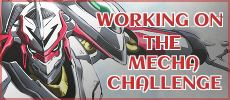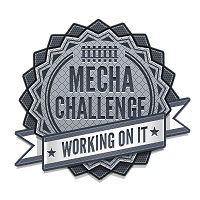 [img]https://i.imgur.com/hWCgNj1.png[/img] [img]http://i.imgur.com/hCtRcsV.png[/img] [img]https://i.imgur.com/owyfPoG.png[/img]

Created by riho88riho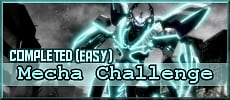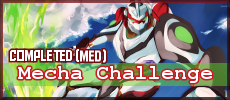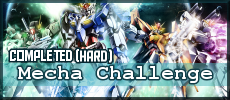 [img]https://i.imgur.com/jnxI5vu.png[/img] [img]https://i.imgur.com/bWybDd7.png[/img] [img]https://i.imgur.com/GcmPrpa.png[/img]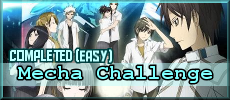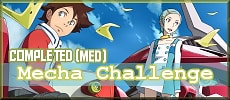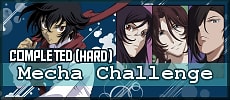 [img]https://i.imgur.com/8VI5yfI.png[/img] [img]https://i.imgur.com/ynMCKSu.png[/img] [img]https://i.imgur.com/rayd7jQ.png[/img]
Created by lycheejane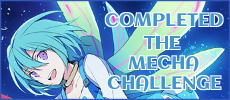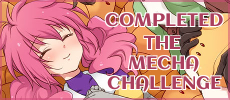 [img]http://i.imgur.com/z1rvb6M.png[/img] [img]http://i.imgur.com/dFEGVnT.png[/img] [img]http://i.imgur.com/sv8zvi9.png[/img]
Created by Clover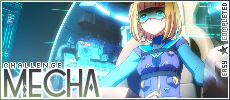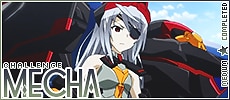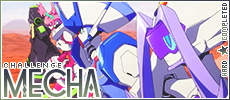 [img]https://i.imgur.com/lAdO2Iu.png[/img] [img]https://i.imgur.com/Q6IoYXT.png[/img] [img]https://i.imgur.com/g7b3PXm.png[/img]
Created by Anna_Hiwatari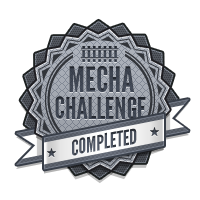 [img]https://i.imgur.com/QE7gvKn.png[/img]
NOTE: This challenge can be attempted twice per difficulty. For this you have to complete all difficulties (three separate attempts) once. Your second try has to be in a new post, with new entries. You must not add anything to your first try (previous post) after completed. Doing this challenge twice will earn you a x2 Badge. The badge will be of the same series, except with two images alternating/flashing (could be a GIF). More information can be found here.
Created by AngelHana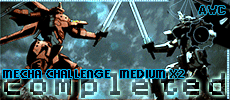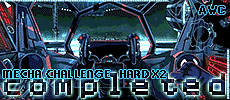 [img]http://i.imgur.com/Vp6qCoa.gif[/img] [img]http://i.imgur.com/znMyPfo.gif[/img] [img]http://i.imgur.com/Rr5LD8g.gif[/img]
Dec 14, 2020
— Added clarification regarding the age of an adult character to be consistent with other challenges.
May 05, 2020
— Added new banner by Rinarin
Imyreld
Apr 9, 2021 5:06 PM
You all need to watch Nami.


More topics from this board