Offline
Sep 2011
1862
Banner: Rinarin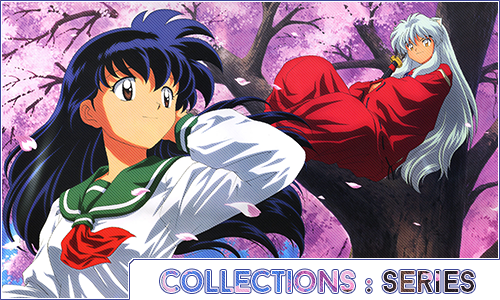 The below rules apply to each collection.
 Collections are almost like

mini-challenges

based around a certain series. In a way, they're meant to be work on and then show that you

watched everything

you could related to that particular franchise.

 The "justification" for these collections, is that

each will take time

to finish - quite a bit of time, actually. As such, it feels like the people who manage to get through everything for these longer, more time-consuming series should be somewhat rewarded.




Difficulty

: complete every listed anime.
 — Anime listed in the bonus section with a gray

[X]

aren't compulsory.
 — No second run (x2) available due to the nature of these challenges.



Previously completed series are

allowed

. Re-watching isn't necessary.
 — Series previously started, but not finished,

may be used

.
 — Airing can be used, but you must

caught up

to the latest released and available episode.


Remember that it's required to add the start and end dates to any anime you use for our challenges.
 — If your previously completed shows are from too long ago and/or from before you joined the club, it will be allowed to have them without dates.



These collections are available in our

Hall of Fame

as a

checklist

that will help you complete it.
 — You will need to have turned-in at least once (any challenge) to appear listed. Alternatively, you may log in via MAL.
 — Check if you are in the HoF database

here

.
 — View these collections checklist

here

.
⭐ Looking to suggest a
new collection
? Check our
Challenge Suggestions
thread for more info.
Click the Images for Links to each Collection BADGES
Created by SebastianOrf3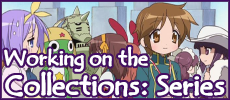 [img]https://i.imgur.com/WBwMcWr.png[/img]
Created by CsillaLoli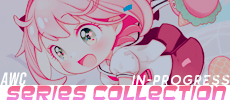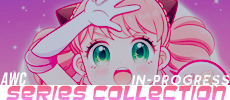 [img]https://i.imgur.com/pon7YJD.png[/img] [img]https://i.imgur.com/rW8KcQj.png[/img]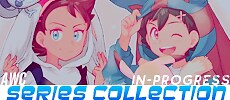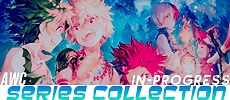 [img]https://i.imgur.com/YAJkN2m.png[/img] [img]https://i.imgur.com/1PC5UHg.png[/img] Sep 14, 2023
— added the Soukyuu no Fafner Collection
Aug 22, 2023
— added the Monster Strike & Osomatsu Collections
Jul 21, 2023
— requirements for suggesting moved to the suggestion thread
Jul 09, 2023
— added the Strike Witches Collection