[CLOSED] April 2018 Challenge
Offline
Sep 2011
1862
Winner: TheEdgelord
0.5 POINTS
It's that time! Time for the next month's challenge! You submitted, you voted, and your winner is...
TheEdgelord
! Congratz! Please keep in mind he/she cannot make a submission for the next month, May.
Please be on the lookout for the May Submissions and enjoy the
LIMITED TIME
April challenge. You must complete the challenge before the end date in order to proudly use the April 2018 Badge.
Theme - Let's Fool Around on April Fools' Day !

April 2018 Challenge
[ 0 / 4 ]
Sign Up Code Here
Requirements: 15+ minutes total
Start Date:
Apr 1st
End Date:
Apr 30th
✨ Watch an anime listed under Perpetual Smiler trope


Because everybody should smile on that day ~


✨ Watch an anime with crazy-colored hair main character


Everything as crazy as pink, green, purple, blue counts ~


✨ Watch an anime with Game tag OR anime adaptated from Game


Everybody loves to play pranks or games ~


✨ Watch an anime aired during April
BADGES ― BANNERS ― IMAGES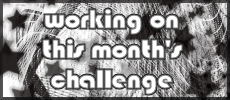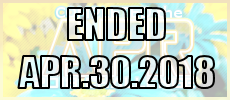 Colors -Turquoise and Yellow
riho88riho
May 1, 2018 4:35 AM
More topics from this board