[CLOSED] March 2018 Challenge

Offline
Sep 2011
1862
Winner: starfishalliance
0.5 POINTS
It's that time! Time for the next month's challenge! You submitted, you voted, and your winner is...
starfishalliance
! Congratz! Please keep in mind he/she cannot make a submission for the next month, April.
Please be on the lookout for the April Submissions and enjoy the
LIMITED TIME
March challenge. You must complete the challenge before the end date in order to proudly use the March 2018 Badge.
Theme - Spring Has Sprung

March 2018 Challenge
[ 0 / 4 ]
Sign Up Code Here
Requirements: 15+ minutes total
Start Date:
Mar 1st
End Date:
Mar 31st
🌹 Watch an Adventure anime:


It's time to traverse the great outdoors!


🌼 Watch an anime that aired in Spring:


The sun is shining, the birds are chirping, it's finally warm!


🌷 Watch an anime with the Flower Motifs trope:


Budding flowers are a sign that it's springtime


🌻 Watch an anime with a main character that has green hair or eyes:


You know it's spring when everything starts to turn green
(Optional) Bonus Challenge! (Sponsored by

✨ Monthly Anime Club ✨

)
🌷 Watch an anime with a character named after a flower
BADGES ― BANNERS ― IMAGES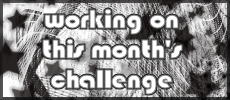 All Requirements + Bonus
Colors - Green, Pink, and Yellow
riho88riho
Apr 23, 2018 10:56 AM
More topics from this board