[CLOSED] August 2018 Challenge

Offline
Sep 2011
1862
Although it wasn't any of our doing, we apologize that you had to go so long without challenges. We know you missed them, we did too! But now that at least the forums are back up (and the clubs soon to follow) we're going to pick up right where we left off. June and July monthlys are being evaluated but we might just skip them this year since MAL was down for those entire months. Here's the August monthly challenge (normal rules and procedure applies). Please feel free to PM me, Riho88riho, with any September submissions (be use to use the [code] tags as per normal).

Thanks for your patience and welcome back to everyone who returns! ^-^
Winner: bibinator72
0.5 POINTS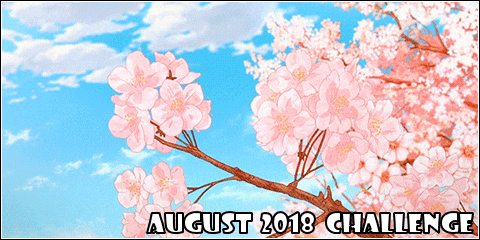 It's that time! Time for the next month's challenge! You submitted, you voted, and your winner is...
bibinator72
! Congratz! Please keep in mind he/she cannot make a submission for the next month, September.
NOTE: He/she actually won the June monthly challenge. But due to MAL clubs being down during this time, his/her challenge is being used for August instead.
Please be on the lookout for the September Submissions and enjoy the
LIMITED TIME
August challenge. You must complete the challenge before the end date in order to proudly use the August 2018 Badge.
Theme -
Flowers
in the
Sky

August 2018 Challenge
[ 0 / 4 ]
Sign Up Code Here
Requirements: 15+ minutes total
Start Date:
August 1st
End Date:
August 31st
❀ Watch an

Anime

tagged as "

Slice of Life

" and either "

Comedy

" or "

School

"


It can have all three Tags together, but "Slice of Life" and one of the following two is a must.


❃ Watch an

Anime

with one of the Main Characters having either

Blue

or

Orange

hair color


Purple or Red does NOT count


❀ Watch a

Movie

with a duration of

90 minutes

or

more




It's not very hard to find one, trust me


❃ Watch an

Anime

with any kind of

Plant

in the

Cover




Flowers, grass, trees, Cherry Blossoms or any other kind of floral life:)
BADGES ― BANNERS ― IMAGES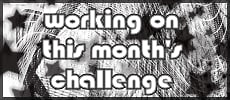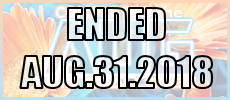 Deepskyblue

,

Darkorange

and

Lightskyblue
riho88riho
Sep 1, 2018 12:41 PM
More topics from this board