[CLOSED] November 2019 Challenge
Offline
Sep 2011
1862
Winner: SheyCroix
0.5 POINTS
It's that time! Time for the next month's challenge! You submitted, you voted, and your winner is...
SheyCroix
! Congratz! Please keep in mind he/she cannot make a submission for the next month, December.
Please be on the lookout for the December Submissions and enjoy the
LIMITED TIME
November challenge. You must complete the challenge before the end date in order to proudly use the November 2019 Badge.
Theme -

Game

&

Puzzle

Week (Thanksgiving week)

November 2019 Challenge
[ 0 / 4 ]
Sign Up Code Here
Requirements: 15+ minutes total
Start Date:
November 1st
End Date:
November 30th
🕹️ Watch a

Gaming

anime
Game as genre or source (Game or Card game)

🧩 Watch a

Battle Royale

or

Isekai

anime


Who wouldn't want to play a survival game in another world... right?



🕹️ Watch a

Mystery

or

Psychological

anime


Let's be honest, sometimes it feels like you will never know the killer, room nor weapon that finished the colonel and that they just enjoy messing with your head... Anyone? Anyone?



🧩 Watch a

TV type

anime that began airing during the

Fall season




Because sometimes we lose ourselves and miss the most important clue or piece there, in front of us. Have to chill every now and then.
(Optional) Bonus Challenge! (Sponsored by ✨ Ecchi/Harem Club ✨)
BADGES ― BANNERS ― IMAGES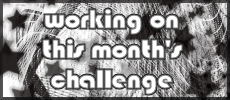 [img]https://i.imgur.com/Cll6WHR.png[/img]

Created by Riho88riho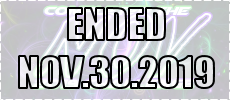 Colors -

Cadmium Green

and

Purpureus
riho88riho
Jan 1, 2020 6:48 AM
More topics from this board