[CLOSED] January 2019 Challenge

Offline
Sep 2011
1862
Winner: TheEdgelord
0.5 POINTS
It's that time! Time for the next month's challenge! You submitted, you voted, and your winner is...
TheEdgelord
! Congratz! Please keep in mind he/she cannot make a submission for the next month, February.
Please be on the lookout for the February Submissions and enjoy the
LIMITED TIME
January challenge. You must complete the challenge before the end date in order to proudly use the January 2019 Badge.
Theme -
The New Year's Resolution

January 2019 Challenge
[ 0 / 4 ]
Sign Up Code Here
Requirements: 15+ minutes total
Start Date:
Jan. 1st
End Date:
Jan. 31st
🌟 Watch an anime from

Gourmet Challenge




Because we ate a lots of delicious food during the Christmas, now it's time to believe we are gonna hit a gym!


✨ Watch a

Horror/Thriller

anime


Because we sometimes fear what lies ahead, especially when the new year is starting


🌟 Watch anything from the

2018 January Challenge




Do you remember the last year's failed resolutions? ~


✨ Watch any

sequel/spin-off/OVA/special etc.

related to anything you have watched before


You can't start a new year without finishing the things from the old one, right?
BADGES ― BANNERS ― IMAGES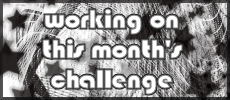 [img]https://i.imgur.com/Cll6WHR.png/WIPmonthly[/img]
Created by Daisy-Sensei
[img]https://i.imgur.com/DLfnSno.gif[/img]

Created by Riho88riho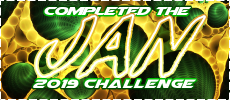 [img]https://i.imgur.com/IXFZL8W.png[/img]
Created by Daisy-Sensei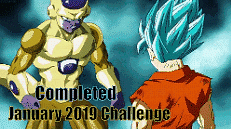 [img]https://i.imgur.com/llgfxlY.gif[/img]
More topics from this board