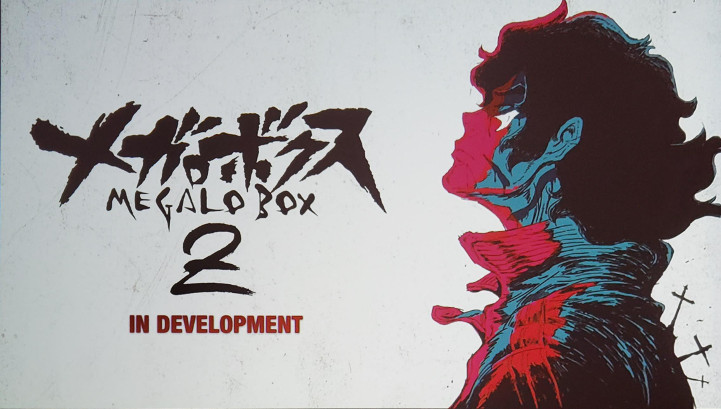 During their panel at Anime NYC 2019 on Saturday,
TMS Entertainment
announced that the original boxing series
Megalo Box
(
MEGALOBOX
) has a second season in development. The story will be set seven years after the first season.
Synopsis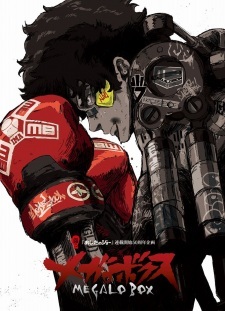 "To be quiet and do as you're told, that's the cowardly choice." These are the words of Junk Dog, an underground fighter of Megalo Box, an evolution of boxing that utilizes mechanical limbs known as Gear to enhance the speed and power of its users. Despite the young man's brimming potential as a boxer, the illegal nature of his participation forces him to make a living off of throwing matches as dictated by his boss Gansaku Nanbu. However, this all changes when the Megalo Box champion Yuuri enters his shabby ring under the guise of just another challenger. Taken out in a single round, Junk Dog is left with a challenge: "If you're serious about fighting me again, then fight your way up to me and my ring."
Filled with overwhelming excitement and backed by the criminal syndicate responsible for his thrown matches, Junk Dog enters Megalonia: a world-spanning tournament that will decide the strongest Megalo Boxer of them all. Having no name of his own, he takes on the moniker of "Joe" as he begins his climb from the very bottom of the ranked list of fighters. With only three months left to qualify, Joe must face off against opponents the likes of which he has never fought in order to meet the challenge of his rival. [Written by MAL Rewrite]
Megalo Box
is based on an original draft by
Ikki Kajiwara
and
Tetsuya Chiba
, and it commemorates the 50th anniversary of the
Ashita no Joe
franchise. The anime marked
You Moriyama
's directorial debut.
Katsuhiko Manabe
and
Kensaku Kojima
handled the series composition, while
mabanua
(
Sakamichi no Apollon
) worked on the music.
The 13-episode TV anime aired in Spring 2018. The Blu-ray volumes
included
three short episodes, with the first serving as a prologue to episode one. Crunchyroll streamed the anime on its platform while it was airing.
Viz
released
the series as a complete collection in June, which included a standard DVD, Blu-ray, and a limited edition Blu-ray.
Source:
TMS Entertainment on Twitter
Megalo Box 2
on MAL

RSS Feed