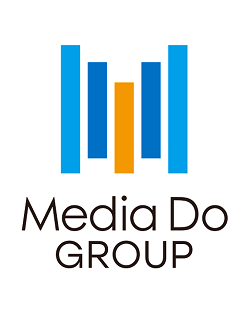 MyAnimeList, the world's largest anime and manga database and community, is coming under new ownership. On Tuesday, e-book and digital manga distributor Media Do Holdings announced a decision to acquire all shares of the website's operating business entity—MyAnimeList, LLC—from the current owner, mobile and web portal developer
DeNA
. Until the acquisition is completed, DeNA official Youichirou Watanabe remains the CEO of MyAnimeList, LLC.
Tokyo-based
Media Do
stores and distributes e-book content on behalf of hundreds of Japanese publishers. Its partner network includes platforms such as LINE Manga, a digital manga platform by Asia's second most popular messaging application, and Rakuten OverDrive, a digital rights management platform whose e-book unit sales rank second only to Amazon. Media Do is listed on the Tokyo Stock Exchange and reported 37.2 billion yen in consolidated revenue in the fiscal year ending February 2018. An American subsidiary, Media Do International, was established in San Diego in 2016.
DeNA had acquired MyAnimeList in January 2015 from Los Angeles-based male lifestyle publisher CraveOnline Media, making the company the first Japanese owners of the website. MyAnimeList was an arm of DeNA's entertainment business and was a sister service to digital publishing platforms MangaBox and Everystar. Over the past four years, DeNA's investment allowed MyAnimeList to form partnerships with streaming anime content providers (Crunchyroll, Hulu, and Anime Consortium Japan's DAISUKI) and digital manga publishers (VIZ Media, Kodansha Comics), providing anime and manga content directly to the website's users.
The
launch
of MyAnimeList's digital manga store last March capitalized on a trend of rising manga sales, especially in North America, as a result of the growing popularity of streaming anime. This is also boon for Japanese publishers, whose sales of digital manga continue to record double-digit increases domestically. Recent data from the All Japan Magazine and Book Publisher's and Editor's Association show that
digital manga sales
climbed 17 percent to 174.7 billion yen in 2017, accounting for more than 40 percent of the domestic manga market.
Media Do's purchase of MyAnimeList is the latest sign that the Japanese publishing industry is increasing investment in English-language publishers and digital platforms. Media Do plans to continue "enhancing MyAnimeList's functions as an overseas e-book distribution and marketing platform," according to a released statement. Other North American manga companies that have also come under Japanese ownership include VIZ Media (
Shueisha
and
Shogakukan
), Kodansha Comics and Vertical (
Kodansha
), and Yen Press (
Kadokawa
).
"I believe Media Do is uniquely positioned to slingshot MAL into being the number one 'all-things' anime and manga platform," said MyAnimeList founder Garrett Gyssler about the website's new owner. MyAnimeList currently sees 10 million monthly users and over 130 million monthly page views, according to web traffic data provided by Media Do as of December 2018.
Official site:
https://www.mediado.jp/
Official English site:
https://www.mediado.jp/english/
Source:
PR Times
Correction: An earlier version of this story implied Youichirou Watabe was named the incoming CEO of MyAnimeList, LLC. His name is Watanabe, not Watabe. He is also the outgoing CEO of MyAnimeList, LLC, while DeNA completes the sale of the company. Media Do has not named an incoming CEO. MyAnimeList regrets these errors.

RSS Feed