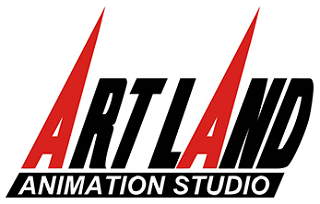 Animation Studio Artland Inc. announced on Friday that it has hired a lawyer to assist the company with consolidation of its corporate debt, which stood at 298.84 million yen as of December 2016.
In an interview with credit reporting agency Tokyo Shoko Research, Artland president Kuniharu Okano denies reports that the company has suspended its business operations. According to Okano, Artland sent a notice to its business partners on Tuesday that it is seeking to consolidate its debts with the help of Tokyo-based corporate attorney
Satoshi Kaji
.
Artland
was originally founded in 1978 by the late animator
Noboru Ishiguro
. In 2006, it became a subsidiary company of
Marvelous Entertainment
, but later spun off Animation Studio Artland Inc. in 2010 in a management buyout. The original Artland entity was retained by Marvelous as a rights holding company and ceased to exist in 2015 when its operations were absorbed for efficiency purposes.
Following a successful 2014, when the studio produced new installments of the
Mushishi
anime and assisted with the production of
Love Live! School Idol Project 2nd Season
, annual revenue stood at 289.74 million yen as of November 2015 according to Tokyo Shoko Research. However, annual revenue as of November 2016 fell to 81.36 million yen with a recorded deficit of 93.02 million yen. Teikoku Databank reports that 90 percent of Artland's operating expenses come from outsourcing costs.
Okano said he has not ruled out the possibility of civil rehabilitation, Japan's equivalent of bankruptcy protection, which allows a company's management and its debtors to draft a reconstruction plan without entering liquidation. Okano has also received offers for private acquisition by other companies but has not decided whether or not to pursue that route.
Source:
Tokyo Shoko Research
,
Teikoku Databank
News submitted by
AIDSKrillex

RSS Feed