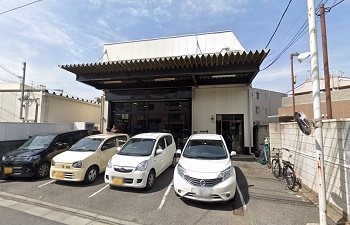 Common Sense Co., Ltd. (Common Sense), previously known as Arms Co., Ltd. (Arms Corporation), has been declared bankrupt, according to a report by the credit and marketing information firm Tokyo Shoko Research on Tuesday. The company received a special liquidation order from the Tokyo District Court on July 22. Debt accumulated by the company is currently under investigation.
In the fiscal year ending in June 2009, Arms saw a net revenue of 390 million yen (approximately US$3.6 million) with the success of the
Ikkitousen
franchise; however, sales began to decline soon after. By the fiscal year ending in June 2011, the studio incurred a net loss of 260 million yen (approximately US$2.4 million). Following a shareholder meeting on May 31, the company commenced the special liquidation proceedings. At the time of insolvency, the company held a capital of 3 million yen (approximately US$28,400).
Arms
was spun off of
Studio Kikan
(later
Pierrot Plus
, now
Studio Signpost
) as an affiliate in November 1996 with Osamu Shimizu (
Tegamibachi
animation producer) as its representative. The company was originally established to produce adult animation and handle
Studio Pierrot
's subcontract productions. Initially working on titles with adult animation labels
Pink Pineapple
and
Green Bunny
, the studio used aliases such as Dandelion,
Triple X
, and Garyuu Studio.
With the poor sales of adult titles and a growing market for television works, Arms produced its first television anime
Mezzo DSA
in 2004. Featuring character designs and original concept by animator
Rinshin
(
Queen's Blade
), the studio released the adult anime
Hininden: Gauss
in 2005. However, sales no longer grew as they did for original works, which resulted in the abandonment of the title's second installment. Arms ceased to produce adult animation since.
2015 onward, the studio primarily participated in television productions with
Genco
, including
Valkyrie Drive: Mermaid
,
Queen's Blade: Grimoire
, and
Ikkitousen: Western Wolves
. Arms also actively began accepting subcontract works from other animation studios. The company changed its official name to Common Sense in August 2017, as it began curtailing its business operations.
Arms was best known for
Elfen Lied
,
Genshiken 2
,
Maoyuu Maou Yuusha
(
Maoyu: Archenemy & Hero
),
Hagure Yuusha no Aesthetica
(
Aesthetica of a Rogue Hero
),
Gokukoku no Brynhildr
(
Brynhildr in the Darkness
), and
Wizard Barristers: Benmashi Cecil
(
Wizard Barristers
).
Source:
IT Media
,
Tokyo Shoko Research

RSS Feed