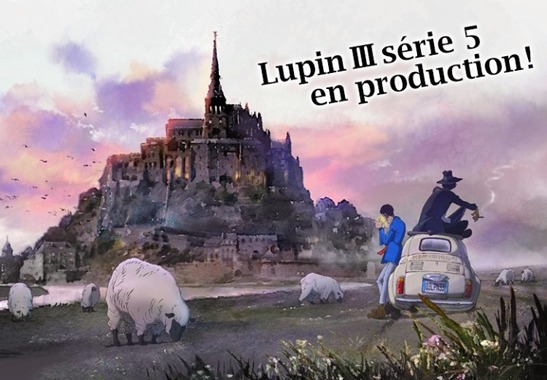 TMS Entertainment
announced at its booth at Japan Expo on Thursday that a fifth
Lupin III
series is in production. The new series will take place in France—titular character Arsène Lupin's home.
The previous installments of the
Lupin III
series are based on the
manga
by
Monkey Punch
. The series has received various anime adaptations since it was published in 1967. Produced by TMS Entertainment and
Telecom Animation Film
, the most recent anime adaptation,
Lupin III: Part IV
is the first TV anime since
Lupin III: Part III
ended in 1984.
Lupin III: Part IV
was first broadcast on August 29 via Italian television channel Italia 1, before premiering in Japan on October 1. The TV series ran for 24 episodes and took place in Italy and San Marino, featuring Lupin in a blue coat.
Official site:
http://www.lupin-3rd.net/fr/
Source:
Telecom Animation Film's Twitter
Lupin III: Part V
on MAL

RSS Feed