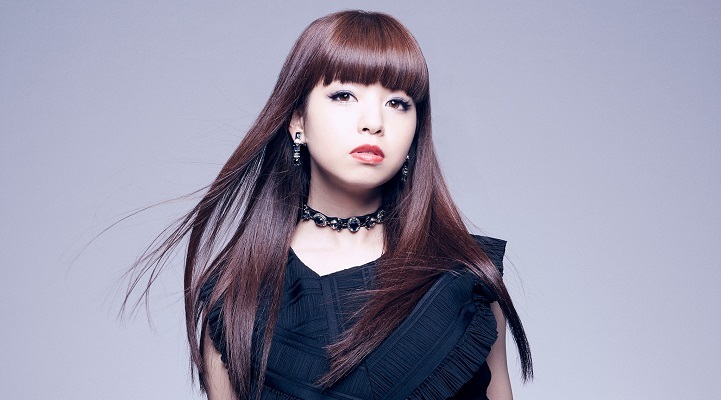 Since making her international debut at Sakura-Con in Seattle five years ago, model-turned-singer
Luna Haruna
has performed at more than 30 anime conventions and concerts around the world. Her frequent overseas performances make her one of the most recognizable anisong singers today.
Luna Haruna was a finalist in the 4th All-Japan Anisong Grand Prix sponsored by
Animax
, after which she debuted as a singer in 2012 with
SME Records
. Her debut CD single, "Sora wa Takaku Kaze wa Utau," was the ending theme song for the
second season of Fate/Zero
. Later that year, she would perform the second ending theme song for
Sword Art Online
. That song, "Overfly," remains her best-selling single to date and peaked at seventh place in the weekly Oricon CD sales rankings.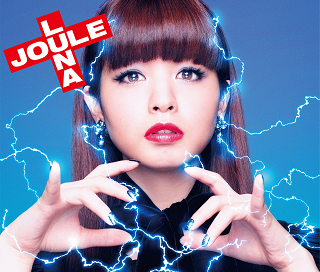 After releasing 12 CD singles, two mini albums, and three original albums, Luna Haruna will release her first best album
LUNA JOULE
on November 7. The
two-disc compilation
will include her anime tie-up singles, as well as original songs and new tracks. The standard edition album will cost 3,000 yen. A limited edition album containing a music video Blu-ray disc (priced at 5,000 yen) and a perfect edition album containing a T-shirt and photo album (priced at 8,000 yen) will also be released.
Luna Haruna also returns to the Anisong World Matsuri concert circuit this November for the first time since
Anime Expo 2016
in Los Angeles. She will perform on the first day of the two-day concert at Anime NYC. This performance will be her first in New York City and will showcase songs from her best album.
To commemorate these milestones, MyAnimeList recently interviewed Luna Haruna to learn more about the new album and her plans for New York.
Your best album LUNA JOULE will be released next week. Is there a special meaning behind the title of the album?
I call my fans "Luna Juu," so I wanted the title of my best album to have that same sound. Joule is a unit of energy, and it describes the energy my fans emit when supporting me and the hope that my music will energize all the "Luna Juu." The CD cover imagines that energy outpouring from my hands.
It's been eight years since you were a contestant at Anisong Grand Prix. How important was that competition in starting your career as a singer?
I decided to compete because my friends suggested it. I didn't win, but I was able to make it to the finals, and because of that I was able to debut as a singer. The competition had judges and a live audience, and it was my first time singing before a huge crowd. It gave me an opportunity to think about how to convey my feelings in ways I never really thought of when I was just singing by myself. This helped me a lot in my future performances.
One of the highlights of your best album is the new orchestral arrangement of "Overfly." How different is performing this new version of the song compared to the original version?
It makes it so much more dramatic. You can really feel
Sword Art Online
's atmosphere, and it heightens the melody and charm of "Overfly" – it's a powered-up version of that song. It shows how powerful my vocals became over the last six years and how all those years of experience help me create a different singing style and image.
Luna Haruna "Overfly -orchestra ver.-" Music Video
Note: The video is region-locked; click here for an alternative link.
Five years ago, I attended your first overseas live performance at Sakura-Con in Seattle. Looking back at all the overseas performances you've held since then, what are some things you learned from anisong and anime fans you've met outside Japan?
I was blessed enough to able to visit so many different countries. It was a surreal feeling to see that people know your song in a place you've never been. During the concert, I saw people singing along. Music crosses the language barrier and also brings people together – that's what I felt in every country.
I understand you love fashion and clothing. You even started your own brand of wedding dresses and designed sneakers in collaboration with the Urahara anime. What inspired you to start making your own designs?
Before I became a singer, I used to model for the gothic lolita fashion magazine
KERA
. Ever since I was in junior high, I really got into Harajuku fashion. Whenever I design or coordinate fashion, I focus on the story. I imagine who is going to wear it, for what purpose, and where they would be. I also think about that when I dress myself.
Have you designed your own costumes for music videos and live performances?
I designed them myself on a couple of occasions. I once created a design thinking about what I liked when I was a student. The school I attended didn't have sailor uniforms, and I always wanted to wear one, so I designed a dress where I combined the sailor uniform and lolita style. I like mixing several fashion genres.
Luna Haruna Greeting

Since New York City is considered one of the fashion capitals of the world, are there any stores or brands you would like to explore while visiting for Anime NYC?
I don't have any particular stores in mind, but I do want to observe what kind of fashion is popular in New York.
What can fans expect from your Anisong World Matsuri performance at Anime NYC? Is there anything you can highlight about your music for first-time listeners of Luna Haruna?
On November 7, my first best album
LUNA JOULE
will be released. It's a special compilation of anime themes and songs I sing regularly at concerts. If you listen to this best album, then you can enjoy my concert even more! It's been two years since I performed at Anisong World Matsuri in Los Angeles. During this concert in New York, I want to spend some fun time with everyone. I'm already very excited. I hope to see everyone there!
Anisong World Matsuri at Anime NYC 2018

Anisong World Matsuri at Anime NYC 2018
Date: November 16 and 17
Venue: New York City, Hammerstein Ballroom
Day 1 line-up:
Luna Haruna
,
Konomi Suzuki
,
TRUE
,
nano
Day 2 line-up:
Morning Musume. '18
,
Hironobu Kageyama
,
Hiroshi Kitadani
,
Shoko Nakagawa
Concert info:
http://animenyc.com/anisongworld2018/
Anisong World Matsuri official site:
http://www.anisongworldmatsuri.com/
Anisong World Matsuri Facebook:
https://www.facebook.com/AnisongWorldMatsuri
Anisong World Matsuri Twitter:
https://twitter.com/AnisongWorld
Anisong World Matsuri YouTube:
https://www.youtube.com/anisongworldmatsuri

RSS Feed