It was announced at AnimeJapan on March 21 that an original anime titled
Kagewani
will start airing in Fall. It will be broadcast in the new airing block,
Ultra Super Anime Time
.
Kagewani
is the first short anime series of three announced for the block's second cours. Previously announced
Wakaba*Girl
,
Miss Monochrome: The Animation 2nd Season
, and
Wooser no Sono Higurashi: Mugen-hen
will be broadcast for Ultra Super Anime Time's first cours, to start on July 3.
Synopsis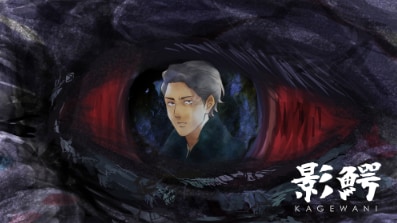 Mysterious monsters that appear and attack in present time.
The people can only be played with by them in this extreme situation.
Why do these monsters appear to attack people...?
Sousuke Banba, a scientist, searches for the truth with the keyword "Kagewani"
A new feeling of panic suspense animation begins.
Staff
Director, Original Work: Tomoya Takashima
Script:
Hiromu Kumamoto
Character Design: Ryouma Hori, Ami Fujikawa
Monster Design: Shunsaku Matsurida
Executive Producer: Tsutomu Nagae
Producer: Kentarou Iwakiri
Studio: Tomovies
Producer: Directions
Source:
Official Tomovie site
Kagewani
on MAL

RSS Feed