[CLOSED] April 2020 Challenge (Real Ver)
a lil bean ✨

Offline
Feb 2011
16985
Winner: dierubikdie
Make sure to wish your fellow club members a HAPPY BIRTHDAY!! 🎂

Apr 05 ― dlee342, xsoundeffectsx 🤡 Apr 07 ― Otaku_baka_dsk 🤡 Apr 08 ― hinagatari 🤡Apr 09 ― Biohazard_Waste 🤡 Apr 11 ― hyunjins
Apr 12 ― WeebIsLife2k19 🤡 Apr 13 ― Imyreld 🤡 Apr 14 ― leejongki 🤡 Apr 16 ― Punkero, KuriPuri 🤡 Apr 19 ― Old-Soul 🤡 Apr 20 ― AobaSuzukaze
Apr 24 ― Kyrieleiison, ilpandaveloce 🤡 Apr 25 — Kyge 🤡 Apr 28 — ParsleyParsnips 🤡 Apr 30 — Tajiri
0.50 POINTS
It's that time! Time for the next month's challenge! You submitted, you voted, and your winner is...
dierubikdie
! Congrats! Please keep in mind he/she cannot make a submission for the next month, May.
Please be on the lookout for the May Submissions and enjoy the
LIMITED TIME APRIL CHALLENGE
. You must complete the challenge before the end date in order to proudly use the April 2020 Badge.
Theme -

Protect Yourself

and

Protect Others

April 2020 Challenge
[ 0 / 4 ]
Sign Up Code Here
Requirements: 15+ minutes total
Start Date:
April 1st
End Date:
April 30th
Clean your hands often
✌️ Watch an anime with a character in its MAL cover photo who is keeping their hands away from their head/face.
Avoid touching your eyes, nose, and mouth with unwashed hands; wash your hands often with soap and water for at least 20 seconds especially after you have been in a public place, or after blowing your nose, coughing, or sneezing.
— Use the main picture for the anime. You need that all characters have their hands away, nowhere close, to their face and head. If there's just one like that, it can't be used. If you need confirmation about an anime, please ask in our discord server or queries thread.

Avoid close contact
🛑 Watch either a post-apocalyptic anime or an anime with only one main character.
Put distance between yourself and other people if COVID-19 is spreading in your community. This is especially important for people who are at higher risk of getting very sick.
— Specify which theme/option was used.

Cover coughs and sneezes
🧛 Watch a vampire anime.
Cover your mouth and nose with a tissue when you cough or sneeze, or use the inside of your elbow like a vampire; throw used tissues in the trash and immediately wash your hands; if soap and water are not readily available, use a hand sanitizer that contains at least 60% alcohol.

Clean and disinfect
🧼 Watch a clean anime (an anime rated G, PG, or PG-13).
Clean AND disinfect frequently touched surfaces daily. This includes tables, doorknobs, light switches, countertops, handles, desks, phones, keyboards, toilets, faucets, and sinks; if surfaces are dirty, clean them with detergent or soap and water before disinfection.
— Note that each is a different rating and mean just that, as stated.

BADGES ― BANNERS ― IMAGES
Created by Riho88riho / SheyCroix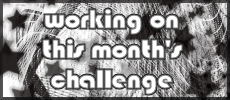 [img]https://i.imgur.com/Cll6WHR.png[/img] [img]https://i.imgur.com/6GPo7KS.png[/img]

Created by Riho88riho / Imyreld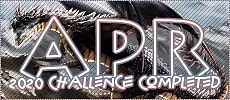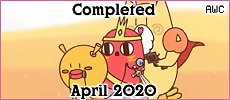 [img]https://i.imgur.com/hxKGxeH.png[/img] [img]https://i.imgur.com/lV2CfFX.png[/img]
Colors -
An Ounce of Prevention
&
A Pound of Cure
SheyCroix
May 1, 2020 4:48 AM
More topics from this board