[CLOSED] May 2018 Challenge

Offline
Sep 2011
1863
Winner: AnshiAneko
0.5 POINTS
It's that time! Time for the next month's challenge! You submitted, you voted, and your winner is...
AnshiAneko
! Congratz! Please keep in mind he/she cannot make a submission for the next month, June.
Please be on the lookout for the June Submissions and enjoy the
LIMITED TIME
May challenge. You must complete the challenge before the end date in order to proudly use the May 2018 Badge.
Theme -
What is
love
?
(Baby don't hurt meh~)

May 2018 Challenge
[ 0 / 4 ]
Sign Up Code Here
Requirements: 15+ minutes total
Start Date:
May 1st
End Date:
May 31st
💖 Watch an anime from the

Even the Girls Want Her

or the

Even the Guys Want Him

trope


(Because love knows no borders,…)


💖 Watch anime tagged as

"romance"

as well as either

"horror", "mecha", "sci-fi" or "military"




(…can bloom in a rather weird places,…)


💖 Watch an anime with

max. 10 minutes

per episode


(…and sometimes doesn't stick for a long time.)


💔 Watch an anime aired in

May

that doesn't have a

"romance"

tag


(…Also, some of us are despite everything still single ¯_(ツ)_/¯)
BADGES ― BANNERS ― IMAGES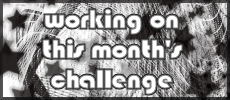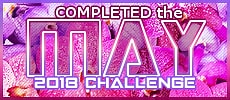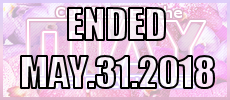 Crimson

,

Mediumpurple

and

Violet
This marks the start of our third year with these monthly challenges! Challenges made by the members for the members. I hope you've enjoyed them thus far and continue to in the future. As usual, good luck to those that submit and happy challenge watching!
riho88riho
Aug 8, 2018 7:16 AM
More topics from this board