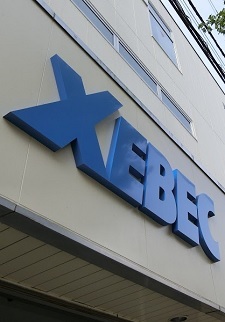 Xebec
, the West Tokyo-based anime production company known for titles such as
Kidou Senkan Nadesico
(
Martian Successor Nadesico
),
Soukyuu no Fafner
(
Fafner of the Blue Sky
), and
To LOVE-Ru
, will be broken up after 24 years in business. The decision, which was announced on Friday, comes just months after the company's core animation business was sold to
Sunrise
in November.
According to a press release published by parent company IG Port, Xebec will cease to exist as a business entity on May 31, 2019. Xebec's post-production teams, which were not part of the sale to Sunrise, will be broken up and consolidated into several IG Port companies, but
Production I.G
will inherit the company's assets. Copyright of Xebec's past works will revert to the IG Port group as a whole.
Xebec Zwei
, the company's Nerima-based studio which is responsible for photography and compositing of
Soukyuu no Fafner: The Beyond
, was transferred to the ownership of Production I.G and renamed IG Zwei in December. Xebec's coloring and finishing department was consolidated into anime production company
Signal.MD
. Industry insiders have also reported that about half of Xebec's original staff have moved to
Tatsunoko Production
.
Xebec was founded in 1995 as a subsidiary of Production I.G. Prior to its dissolution, the company had been incurring constant deficits. In the fiscal year ending May 31, 2018, it reported a net loss of ¥126.54 million (US$1.13 million). Most recently, Xebec was responsible for leading the production of
Uchuu Senkan Yamato 2202: Ai no Senshi-tachi
.
Source:
Animation Business Journal

RSS Feed