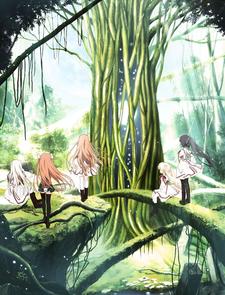 A key visual, teaser preview, and the cast of the main characters have been announced on the official website for the TV anime adaptation of visual novel
Rewrite
. The series is scheduled to premiere in Summer 2016.
Cast
Kotarou Tennouji:
Masakazu Morita
(
Baccano!
)
Kotori Kanbe:
Chiwa Saitou
(
Akatsuki no Yona
)
Chihaya Ootori:
Saya Shinomiya
Akane Senri:
Eri Kitamura
(
Fairy Tail
)
Shizuru Nakatsu:
Keiko Suzuki
(
Little Busters!
)
Lucia Konohana: Risa Asaki
Kagari:
Kana Hanazawa
(
Nisekoi
)
Synopsis
Rewrite is set in the fictional city Kazamatsuri where tree-planting and afforestation have caused the city to become overgrown with trees and flowers in much the same way that other cities are filled by buildings. However, while most of the city appears to be rural, there are many traditional city elements as well. While set in a modern setting, the city also gives off a strange sense of nostalgia.
Tennouji Kotarou lives here. He's a high school student who has the ability to rewrite his own body; he can become stronger and faster at any time he chooses. He investigates supernatural mysteries with five girls from his school. (Source: VNDB)
The series is based on the Japanese visual novel of the same name developed by Key and published by VisualArt for Windows. It was released on June 24, 2011 and was later available on the Playstation Portable, Playstation Vita, and Playstation 3 platforms.
Teaser
Official site:
http://www.rewrite-anime.tv/
Source:
Otakomu

RSS Feed