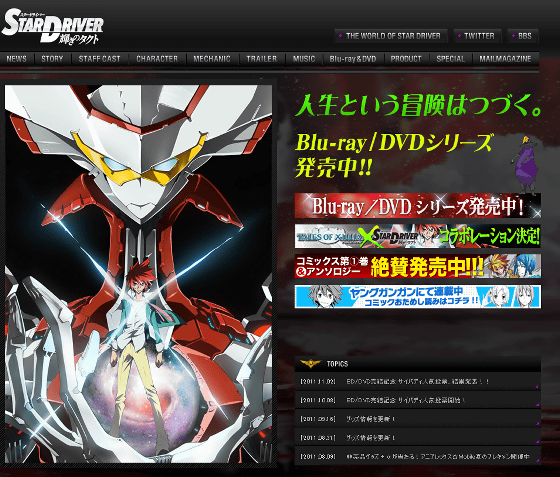 According to GIGAZINE, Takeda Seiji, the chief producer of MBS, revealed a movie project of
Star Driver: Kagayaki no Takuto
at Anime Business Forum +2012. Takeda said the low rating of the Takuto TV series could be attributed to the sexy scenes, which might make children refrain from watching the program in front of their parents. He regretted that they should have aired the anime at night or added such scenes in the DVD.
He also announced that the director and the script writer of
Ao no Exorcist Movie
are Takahashi Atsushi ("
RideBack
") and
Yoshida Reiko
, respectively.
Source:
GIGAZINE
Star Driver: Kagayaki no Takuto Movie
on MAL

RSS Feed