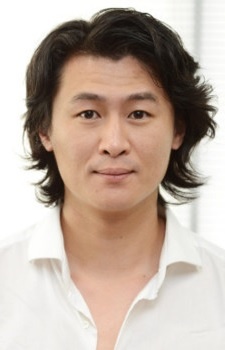 According to the official twitter, light novel author & anime writer
Ubukata Tow
and his family escaped unhurt from the earthquake hit Tohoku area of Japan on March 11th. He said some of the furniture in his study fell down and his cell phone and PC have been destroyed. Ubukata is living in
Fukushima
, which is close to the most devastated area by the quake and the following tsunami.
Shitaya Tomoyuki
tweeted that one of the work rooms of
J.C. Staff
was completely messed up by the earthquake. J.C. Staff has resumed working in a couple of hours after the quake.
Miyamoto Yukihiro (the series director of "
Mahou Shoujo Madoka★Magica
") tweeted that the staff of SHAFT are cleaning up the scattered papers of the key and in-between animations of Madoka Magica and trying to contact the animators. Miyamoto found a crack in the pillar of the building.
According to the official twitters, the airing of some anime will be delayed due to the extension of news programs:
Toaru Majutsu no Index II
episode 22 on Toyo MX
Mahou Shoujo Madoka★Magica
episode 10 on TBS
Onii-chan no Koto nanka Zenzen Suki Janain Dakara ne!!
episode 9 on BS11
Gosick
episode 10 on TV Tokyo
Update
:
Canceled and Postponed Anime due to Japan's Earthquake
The following events have been canceled due to the earthquake:
Tochigi TV Anime Festa
Director
Imaishi Hiroyuki
's autograph session at
Panty & Stocking with Garterbelt
Premium Shop
Steins;Gate
Preview at Nagoya
Touhou Project Reitaisai Fest
Hoshi wo Ou Kodomo
Talk Show by
Shinkai Makoto
and
Kanemoto Hisako
Suite Precure♪
Mini Concert
Evangelion
x Toyota Electronic Vehicle special event
Chihara Minori
Live at Zepp Tokyo
Bandai's G Festival x Emotion Festival 2011
Sources:
Soraoto official website
,
Gainax
,
Steins;Gate official twitter
,
Touhou Reitaisai official twitter
,
Mainichi
,
Ubukata summit official twitter
,
Index official twitter
,
TV Tokyo
,
Miyamoto's twitter

RSS Feed