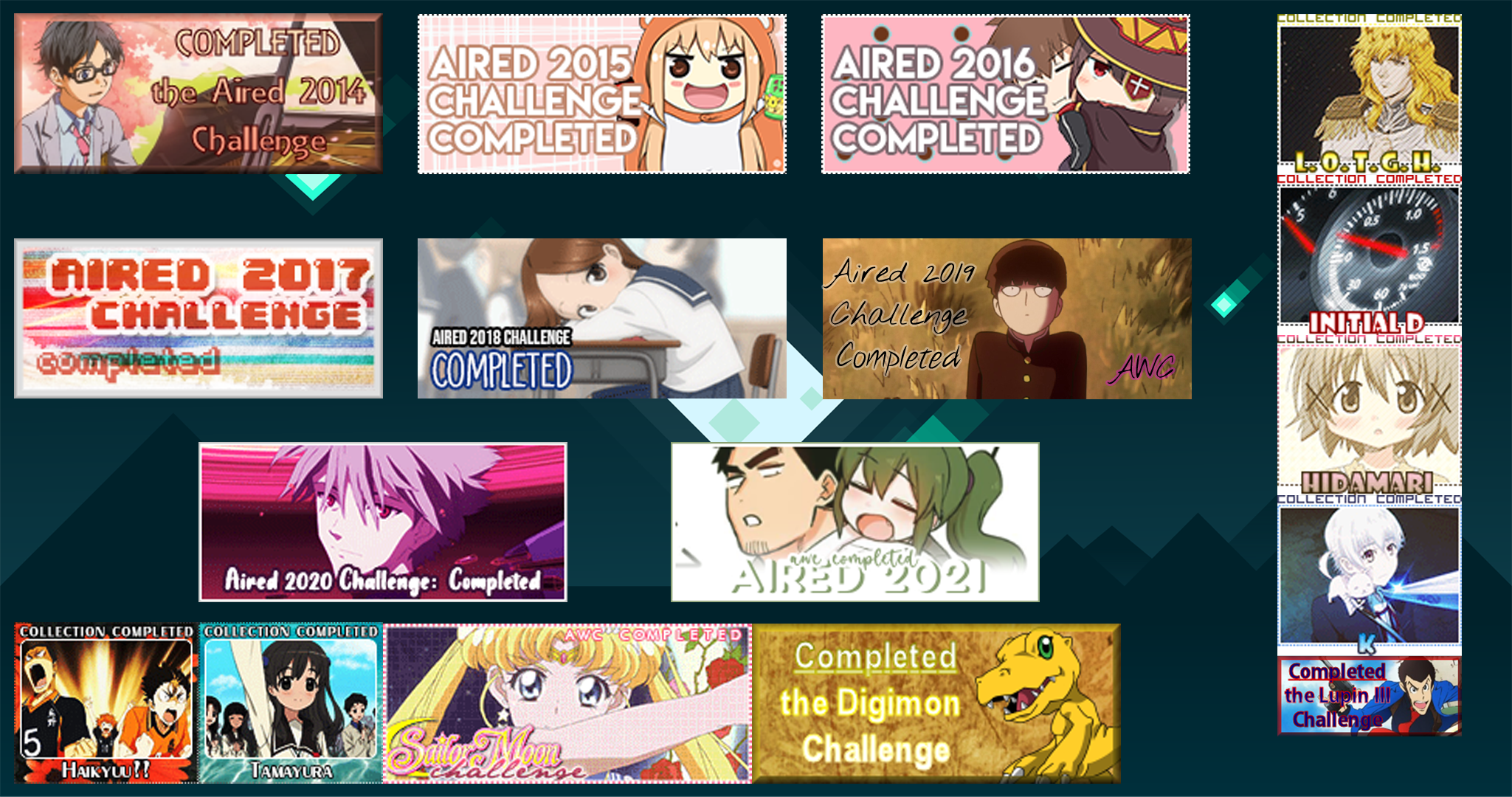 Hey, won't today be the same day as always?
My name is Haris Rehan (حارث ریحان).
I'm from Karachi, Pakistan.
Other than watching anime, movies & TV series, I also play games, the ones I like are MMORPGs (Mainly World of Warcraft), Simulation (The likes of Cities Skylines), Action (Hack & Slash like Hades or some others like Final Fantasy), Strategy (RTS and TBS like Age of Empire, Warcraft, Stronghold, Anno, Planet Zoo, Fire Emblem, Persona, Civilization, Crusader Kings, Planetfall etc), Adventure (Something like Fallout, Pokemon and/or Elden Ring), Fifa, Racing (not other sports) and TPS games, I also play some Moba games but I can't say that I really like them, lol.


You can find me on Kitsu.io with the same username, and I use Kitsu more.
Favorite Games:
World of Warcraft (Legion, Wotlk, Cata and MoP)
Firewatch
Assassin's Creed Origins (Only this one from the series)
Mafia Definitive Edition
Fire Emblem Three Houses (Love FE:Awakening and FE:3Hopes too)
Elden Ring
Persona 4 Golden
Pokemon Legends Arceus (Emerald and B&W series are also my favorite)
Yakuza 0 (Only this one from the series)
Fallout 4 (Only this one from the series)
Would also put the og Life is Strange, Death Stranding and SMT: Devil Survivor, they're the kinda games that stay with you for some reason.

I like a lot of games but these games are the ones that I consider my favorites despite all the criticism they get, I still love these games.

Some more games I think that are neat:
Anno, Batman Arkham series, Cult of the Lamb, Doom, FFXV, Jedi Fallen Order, Kingdom Rush, Nier Automata, Planet Zoo, Resident Evil 2 Remake, Resident Evil Village, Shadow of Mordor, Warcraft 3, Yakuza 0.

Favorite episodes/scenes/moments in media:
I have many favorite episodes and sadly that I cannot put them all on here, I loved the fight scene in The Boys S03E06.
Loved the first conversation between Yang & Reinhard.
Loved "My master is genuinely a good guy" scene from Mob Psycho 100 S2.
I loved The Tatami Galaxy but the last episode gotta be my most favorite. Same for Ping Pong The Animation.
Loved the Burning Field scene from 3-Gatsu no Lion.
Loved the latter part Goemon Ishikawa's Spray of Blood.
Loved both of the endings of Zeta Gundam.
There are many moments I loved in Uchouten Kazoku and it's hard to choose just one, same for Steel Ball Run, Aria, Ojamajo Doremi, Maison Ikkoku, Oyasumi Punpun.
Also loved many moments from Fruits Basket, but I still remember the first one I liked so much that I saved it on my drive just to watch it from time to time, it was the moment where Yuki decided to step up in the student council from season 1.
Really liked how Kiritsugu dealt with El-Melloi in Fate/Zero.
The rest:
Favorite Movies
1. The Grand Budapest Hotel
2. Her
3. Stalker
4. Blade Runner 2049
5. Goodfellas
6. Ran
7. Taste of Cherry
8. Columbus
9. The Return of The King
10. Andrei Rublev

They're loosely ranked, my favorite directors are Andrei Tarkovsky, Wes Anderson, Abbas Kiarostami, Martin Scorsese, Akira Kurusawa, Robert Eggers, Kogonada, David Fincher and Wong Kar-wai.

My Letterrboxd: https://letterboxd.com/Harisrox/
Statistics
Anime Stats
Total Entries

1,984

Rewatched

20

Episodes

23,450



Manga Stats
Total Entries

65

Reread

0

Chapters

4,772

Volumes

164



Anime (10)
Manga (10)
Character (10)