Madhouse (MADHOUSE Inc.) is a Japanese animation studio based in Nakano City, Tokyo. Ex-Mushi Production animators—including Masao Maruyama, Osamu Dezaki, Rintarou, and Yoshiaki Kawajiri—are often credited with founding the company in 1972, though Rintarou would not join the studio until 1982. Madhouse primarily did contract work for other studios until the 1990s, when it achieved success independently. Television adaptations of Trigun and Clamp's Cardcaptor Sakura in 1998 were hits domestically and later aired overseas, and the same year director Satoshi Kon's Perfect Blue was released as his first of four critically-acclaimed films with the company.

Madhouse remained successful throughout the 2000s and 2010s, adding director Mamoru Hosoda to its roster and releasing numerous popular television anime, including adaptations of Hajime no Ippo, Death Note, and One Punch Man. Maruyama stepped down from his role as president and left the company in June 2011 to start studio MAPPA.
Available At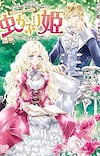 Light Novel 'Mushikaburi-hime' Receives TV Anime in 2022
A television anime adaptation of Yui's Mushikaburi-hime (Princess of the Bibliophile.) light novel was announced by Kadokawa on Friday. The publishing company also opened an official website, revealing the main staff. Staff Director: Tarou Iwasaki (Amaama to Inazuma, Isshuukan F...