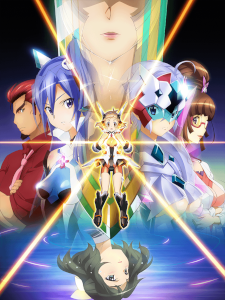 Animator and director
Tatsufumi Itou
's wife
Mariko Itou
announced on Twitter on Monday that her husband died of a brainstem hemorrhage. He was 55 years old when he died on May 23.
Mrs. Itou wrestled with his death for some time, but said she is calm enough now to share the news. She signed off by thanking friends of the family and everyone who has supported them.
Itou—formerly Tatsufumi Tamakawa—began his career as an animator and animation director in the late 1980s with
Shounan Bakusouzoku
. He contributed to many anime films throughout the 1990s and early 2000s, including
Ranma ½: Chuugoku Nekonron Daikessen! Okite Yaburi no Gekitou-hen!!
,
Bishoujo Senshi Sailor Moon S: Kaguya-hime no Koibito
,
Digimon Adventure Movie
, and
Cowboy Bebop: Tengoku no Tobira
.
Shugo Chara! Party!
marked his debut as a lead director for a television anime.
He married Mariko Itou—an animator and character designer herself—in September 2008, at which point he changed his last name to Itou. The two collaborated on
Senki Zesshou Symphogear
, with Itou as director and Mrs. Itou as an animation director and key animator. Other projects they worked on together include
Aria the Origination
and
Casshern Sins
.
Source:
Oricon News

RSS Feed