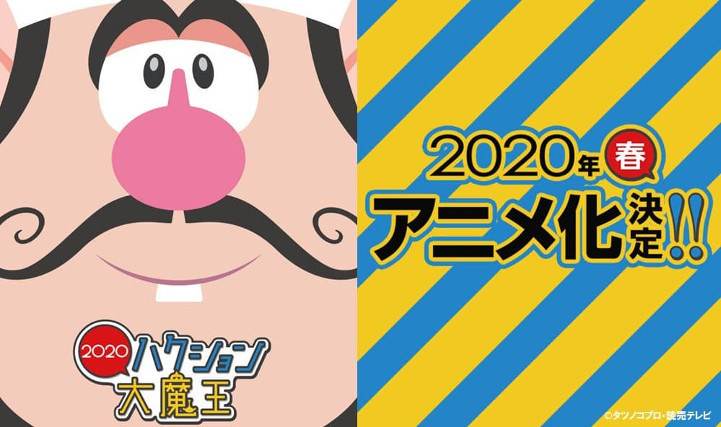 The official website of
Tatsunoko Production
announced on Wednesday that
Hakushon Daimaou
(
Bob in a Bottle
) will receive a new television anime in April 2020. The original series celebrated its 50th anniversary in 2019. Yomiuri TV and Nippon Television will broadcast the new anime.
Synopsis
One day Kan-chan finds a magic bottle in the attic. Whenever someone sneezes, a genie named Hakushon Daimaou is brought out and must grant any wish of whoever sneezed until he or she sneezes again. Sometimes, however, he accidentally fails and only causes trouble instead of granting any wishes.
Hakushon Daimaou
is an original comedy TV anime directed by
Hiroshi Sasagawa
and written by
Tsunehisa Itou
. It ran for 52 episodes between October 1969 and September 1970. Two spinoff series centered around the character Akubi aired in
2001
and
2006
. Akubi was also featured in the April 2019 crossover film with the
Monster Strike
smartphone game, titled
Pandora to Akubi
.
Saban Entertainment licensed and dubbed the series in English in 1992.
Official site:
https://www.ytv.co.jp/hakushon2020/
Source:
amass
News submitted by
vanillaguard

RSS Feed