Main Staff, Spring 2020 Premiere Announced for 'Tamayomi' TV Anime
Avex Entertainment launched an official website for the television anime adaptation of Mountain Pukuichi's girls baseball manga Tamayomi on Monday, revealing the lead staff and a teaser visual (pictured). The anime series is scheduled for a Spring 2020 premiere. Toshinori Fukushima, known for directing the later seasons of the baseball anime Major, is helming the series at Studio A-CAT. Touko Machida (Harukana Receive, Sounan Desu ka?) is handling the series composition. Kouichi Kikuta (Kono Sub...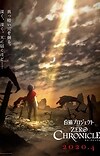 'Shironeko Project' Announces Staff and Cast for Spring 2020
The fifth Shironeko Project anniversary event unveiled staff, cast, the first promotional video, and a teaser visual (pictured) for its television anime on Saturday. The anime series, titled Shironeko Project: Zero Chronicle, is scheduled to premiere in April 2020. Staff Director, Script: Masato Jinbo (Fate/kaleid liner Prisma☆Illya 2wei!) Character Design: Yousuke Okuda (Blend S) Music: Taku Iwasaki (Ulysses: Jehanne Darc to Renkin no Kishi) Supervision: Ryouji Tsunoda (Shironeko Project game d...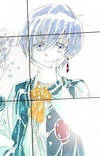 Mamoru Oshii Unveils Spring 2020 Anime 'Vlad Love'
During a press conference on Wednesday, director Mamoru Oshii (Koukaku Kidoutai, Urusei Yatsura) revealed that his new anime project will be an original 12-episode series titled Vlad Love. It will debut in Spring 2020. The slapstick comedy series revolves around Mai the vampire and her school friends. Oshii commented that there will be no handsome men and that it will have a serious take on the girl-meets-girl theme. Staff Original Creator, Chief Director: Mamoru Oshii Director: Junji Nishimura...

RSS Feed