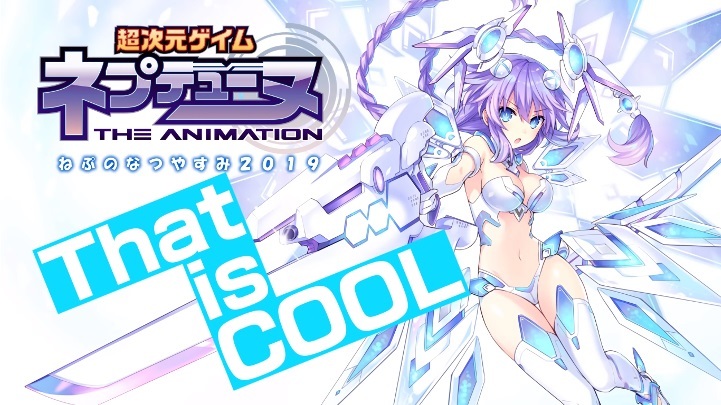 Game developer Compile Heart announced that this year's Dengeki Game Fes that its
Choujigen Game Neptune
series will receive a new original animation titled
Choujigen Game Neptune The Animation: Nepu no Natsuyasumi
. Director
Masahiro Mukai
(
Trickster: Edogawa Ranpo "Shounen Tanteidan" yori
) and scriptwriter
Shougo Yasukawa
(
Mitsuboshi Colors
) will reprise their roles and produce the series at Okuru to Noboru.
Idea Factory first released
Choujigen Game Neptune
in August 2010 as a PlayStation 3 exclusive that was then ported on PlayStation Vita under the name
Choujigen Game Neptune Re;Birth 1
. Two sequels,
Choujigen Game Neptune mk2
and
Choujigen Game Neptune Victory
were released in August 2011 and August 2012, respectively and also received Vita ports. The latest installment of the main series,
Shinjigen Game Neptune Victory II
, was released on PlayStation 4 in April 2015.
A 12-episode
TV anime
was broadcast in Summer 2013 by
David Production
and a simulcast was provided by Funimation. An
OVA
which served as episode 13 was bundled with the anime's seventh BD/DVD disc.
Announcement
Source:
Dengeki Online
Choujigen Game Neptune The Animation: Nep no Natsuyasumi
on MAL

RSS Feed