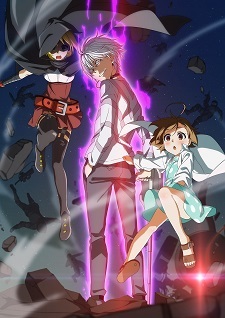 The Toaru Majutsu no Index stage at the Dengeki Bunko 25th Anniversary Aki no Dengekisai event on Sunday announced a TV anime adaptation of
Kazuma Kamachi
and
Arata Yamaji
's
Toaru Kagaku no Accelerator
(
A Certain Scientific Accelerator
) manga, scheduled to air in 2019.
Nobuhiko Okamoto
and
Rina Hidaka
will reprise their respective roles as Accelerator and Last Order from the earlier anime adaptations in the franchise.
A third anime season of
Toaru Kagaku no Railgun
was also announced at the event. The main cast members are set to reprise their roles.
Nobuharu Kamanaka
(
Big Order
(TV)) will direct
Toaru Kagaku no Accelerator
at
J.C.Staff
.
Tatsuyuki Nagai
will return to direct the third
Toaru Kagaku no Railgun
season at the same studio.
Synopsis
The espers of Academy City are classified into six levels, where "Level 0" lacks power and "Level 5" possesses an overwhelming amount. Of the several million espers residing in Academy City, only seven of them have attained Level 5, and ranked highest among them is the one known as Accelerator.
Toaru Kagaku no Accelerator
focuses on the strongest Level 5 after he protects the cheerful Last Order at the price of much of his power. Recovering at the hospital, Accelerator has led a relatively quiet life until he ends up saving the life of Estelle Rosenthal, a mysterious girl carrying a photo of Last Order. Unfortunately, Accelerator now finds himself dragged into a new conflict in the form of a sinister organization called Disciplinary Action which plots to use Last Order for a dangerous mission. Now that they have set their plan into motion and are in pursuit of the young girl, it's up to the world's most powerful esper and his newfound companion to protect Last Order and defend Academy City in the process. [Written by MAL Rewrite]
The fantasy super-power manga has been serialized in
Dengeki Daioh
since December 2013. The ninth compiled volume will go on sale on October 11. North American publisher Seven Seas Entertainment licensed the manga in English in March 2015 and published the seventh volume on January 1. The eighth volume is planned for a February 12 release next year.
Announcement
Official site:
http://toaru-project.com/accelerator/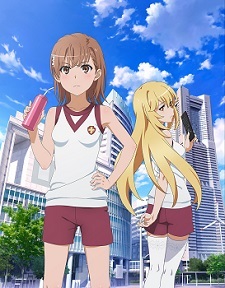 Toaru Kagaku no Railgun
began its serialization in
Dengeki Daioh
in February 2007. Kadokawa will publish the 14th compiled volume on October 11. The series inspired multiple side story novel and manga adaptations. A spin-off manga titled
Toaru Kagaku no Railgun Gaiden: Astral Buddy
launched in the same magazine last April and has two volumes in print as of September 27.
J.C.Staff produced two 24-episode anime seasons in Fall 2009 and Spring 2013, adapting the first six volumes and the earlier chapters of the seventh volume. Geneon Universal Entertainment (now NBCUniversal Entertainment Japan) released a
standalone OVA
in October 2010. The Blu-ray and DVD volumes and official visual books also included OVA and special episodes.
Seven Seas Entertainment licensed the manga in English in July 2010 and published the 13th volume on June 13. Funimation licensed the anime series in North America and released the first season on DVD in April 2013 and on Blu-ray in January 2015. The second season was distributed on DVD between July and August 2014 and on Blu-ray in January 2016.
Announcement
Official site:
http://toaru-project.com/railgun_3/
Source:
PR Times
Toaru Kagaku no Accelerator
&
Toaru Kagaku no Railgun 3
on MAL

RSS Feed