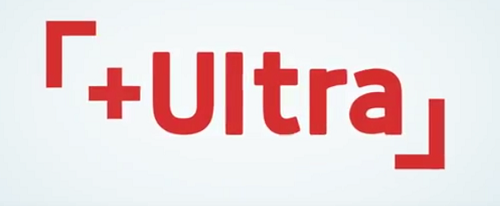 It has been announced via
noitaminA lineup event for years 2018-2019
on Thursday that a new anime programming block, +Ultra, will begin in Fall 2018.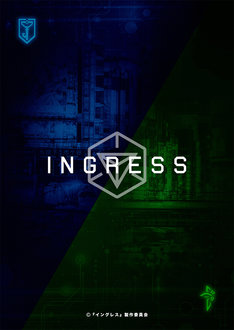 Ingress
(Fall 2018)
It was announced that a TV anime based from an augmented-reality game of the same name by studio
Craftar
titled
Ingress
will be produced by
Fuji TV
and game developer
Niantic
, known to release the "Pokemon GO" game. The 3DCG anime, directed by
Yuuhei Sakuragi
(
Soutai Sekai
), will air via +Ultra block in Fall 2018.
Synopsis
A project was launched where scientists discovered a mysterious substance that can interface directly with the human brain. This substance, called "Exotic Matter (XM)," has existed since ancient times, influencing human minds and the progress of humanity. In the wake of this discovery, a battle of powerful nations and corporate giants has been unleashed. Organizations across the globe have embarked on a secret race to exploit XM. It represents both an opportunity and a threat to humanity. Two Factions seeks to control the XM. The Enlightened view XM's power as a gift that enhances human experience and discovery. The Resistance sees XM as a hostile takeover of the human mind, choosing technology as humanity's best path forward. XM, and the mystery behind it lie at the center of this battle for the fate of humanity.
2018—Now, a new struggle is about to unfold in Tokyo and across the globe. Dangerous and powerful forces seeking to exploit the potential of XM will collide. This groundbreaking project will mark the beginning of an epic augmented-reality experience combining the three elements of animation, location-based gaming, and the real world.
PV
Official site:
http://ingress-anime.com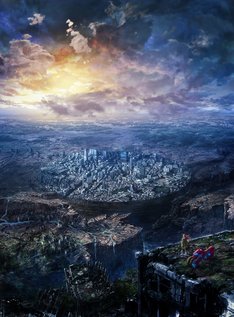 Revisions
(Winter 2019)
Revisions
join the +Ultra anime block by studio
Shirogumi
. It will be a 3DCG production.
Synopsis
"This is a prophecy for you, where five people will meet huge adversaries, and only you can protect everyone." Daisuke Toujima is a second-year high school student who was abducted when he was young. He was involved in a special phenomenon—Shibuya Drift—with his childhood friends Gai, Ru, Marimari, and Keisaku. They were transferred to the center of Shibuya over 300 years into the future. What's waiting for them is endless wilderness and forest, Interspersed ruin, future citizens, and "Revisions" which are huge mechanical monsters. Trampled by the monsters without understanding the situation, a girl who has the same name as the person who saved Daisuke when he was abducted, Miro, provided a mobile suit "String Puppet" and told them to save Shibuya. With separated paths, adversaries, destined prophecies, the boys, and girls are on their journey to return to their original time.
Staff
Director:
Gorou Taniguchi
(
Code Geass: Hangyaku no Lelouch
)
Series Composition:
Makoto Fukami
(
Berserk
), Taichi Hashimoto (
Speed Grapher
producer)
Character Design:
Sunao Chikaoka
(
Centaur no Nayami
)
CG Character Design: Jun Shirai (
Spiral: Suiri no Kizuna
prop design)
Mechanical Design: Youhei Arai (
Etotama
)
Background Concept Artist: Masato Shirota (
Etotama
)
MattePaint Director:
Minoru Oonishi
(
Pop in Q
art director)
Art Setting: Ryuu Sakamoto (
Hayate no Gotoku!!
)
Color Design:
Akemi Nagao
(
Blade & Soul
)
Director of Photography: Kazuhiko Takahashi (
Shigurui
supervision)
Sound Director:
Jin Aketagawa
(
A.I.C.O.: Incarnation
)
Music: Azusa Kikuchi (
Etotama
)
Planning:
SLOWCURVE
Teaser
Official site:
http://revisions.jp/
Official Twitter: @
revisions_PR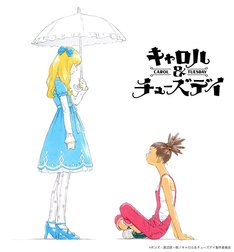 Carole & Tuesday
(Spring 2019)
The final announcement for the Spring 2019 +Ultra timeslot is the original TV anime by studio
Bones
. A casting audition for native-level English female singer and speaker was also announced for either Carol or Tuesday. The tagline for the anime is "The two met and created a song. No one knew what a miracle would bring."
Staff
Chief Director:
Shinichiro Watanabe
(
Blade Runner: Black Out 2022
)
Script: Aya Watanabe
Character Animation and Concept:
Eisaku Kubonouchi
(
Watanabe
mangaka)
Music Production:
flying DOG
Teaser
Official site:
http://carolandtuesday.com/
+Ultra official site:
http://plus-ultra.tv/
+Ultra official Twitter: @
plusuntra_tv
Source:
Comic Natalie
, Press Release

RSS Feed