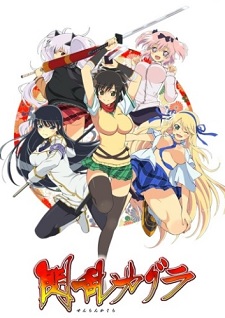 A second season of the TV anime series
Senran Kagura
was announced on Tuesday in a joint announcement event by game developer
Marvelous
and its Honey∞Parade Games production studio.
Senran Kagura
is based on the series of hyper battle video games of the same name, the first of which was released in 2011 for the Nintendo 3DS. In May, Honey∞Parade Games revealed that it was working on three new game console titles, one of which was announced on Tuesday.
Senran Kagura 7even: Shoujo-tachi no Shukufuku
will be released for the PlayStation 4 console in 2018.
The first
Senran Kagura
anime aired for 12 episodes in 2013 and was released with English dub by North American distributor
Funimation
. An
original episode
was also released in 2015 with the PlayStation Vita and PlayStation 4 game
Senran Kagura Estival Versus
.
Source:
Dengeki Online
Senran Kagura 2nd Season
on MAL

RSS Feed