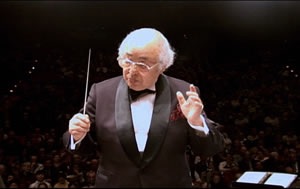 Seiji Yokoyama
, the composer known for his work in the anime series
Uchuu Kaizoku Captain Herlock
and
Saint Seiya
, died on Saturday in a hospital in Hiroshima Prefecture due to complications from pneumonia. He was 82.
Yokoyama was a composer of incidental music, background compositions intended to add atmosphere in a television or radio program, a video game, or any other presentation that is not primarily musical. As a native of Hiroshima, he composed a fight song for the Hiroshima Toyo Carp baseball team in 1978, titled "Moeru Aka Hell Bokura no Carp," which remains in use today.
In the fifth year of elementary school, Yokoyama escaped the atomic bombing of Hiroshima because his family had moved to the nearby city of Kure, where his father worked as a teacher. In 2015, on the 70th anniversary of the atomic bombing, Yokoyama contributed an original composition in the Hiroshima Peace Memorial Concert, which was sponsored by the Chugoku Shimbun newspaper.
Yokoyama's composition for
Saint Seiya
won him the International Prize from the Japanese Society for Rights of Authors, Composers and Publishers (JASRAC) in 1992. He has also composed for numerous other television anime and live-action series, including the 19th installment of the
Super Sentai
series,
Chouriki Sentai Ohranger
.
Source:
Sports Nippon

RSS Feed