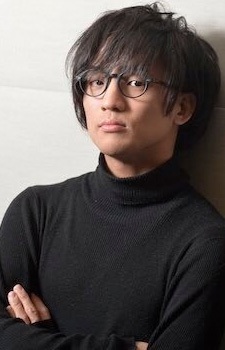 wowaka
, vocaloid producer and vocalist/guitarist for
hitorie
, died of acute heart failure on April 5. He was 31. A private funeral was held for close relatives at the request of the bereaved. In place of regularly scheduled programming, Space Shower TV broadcast an hour of content dedicated to wowaka's career in memoriam at 2:00 a.m. on April 10.
Prior to joining hitorie in 2011, wowaka was a vocaloid producer, creating original work and covering songs. He debuted with "In the Gray Zone" in May 2009 which has accumulated over 485,000 views on Nico Nico Douga. He released his first full-length album, "Unhappy Refrain," in May 2011 and it peaked at sixth in the Oricon Albums Chart. In 2013, he composed and wrote the lyrics for the third ending of
Mahou Shoujo Madoka★Magica
, "and I'm home."
hitorie performed the opening for
Studio Pierrot
's anime
Divine Gate
titled "one-Me two-Hearts." The single
sold
2,895 units when initially released in January 2016. "Polaris," the seventh ending of
Boruto: Naruto Next Generations
,
sold
1,717 units in November 2018. hitorie's most recent album, "HOWLS," was released on February 27 of this year. The band was on a national tour to promote the album prior to wowaka's death. All future performances are cancelled as the remaining members consider their plans moving forward.
Source:
Music Natalie 1
,
Music Natalie 2

RSS Feed