The official website of the original TV anime
Haifuri
has announced the last additional cast members for the series and unveiled
Naoto Nakamura
's designs for their characters. The website has been announcing the cast members every day since March 1 for a total of 32 characters.
Haifuri
features original character designs by mangaka
Atto
. The series follows a group of girls enrolled at a marine high school who aim to take up jobs in the maritime industry and become known as Blue Mermaids. Broadcast will begin on April 10 on the BS11 and Tokyo MX networks.
Maron Yanagiwara: Natsumi Takamori (Another)
Hiromi Kuroki: Natsuki Aikawa (Monster Musume no Iru Nichijou)
Reo Wakasa: Ayaka Shimizu (Aikatsu!)
Sakura Ise: Sanae Fuku (Koukaku no Pandora: Ghost Urn)
Runa Suruga: Ari Ozawa (Gakusen Toshi Asterisk)
Sora Hirota: Sayaka Kaneko (Boku dake ga Inai Machi)
Hime Wazumi: Hiyori Nitta (Jinsei)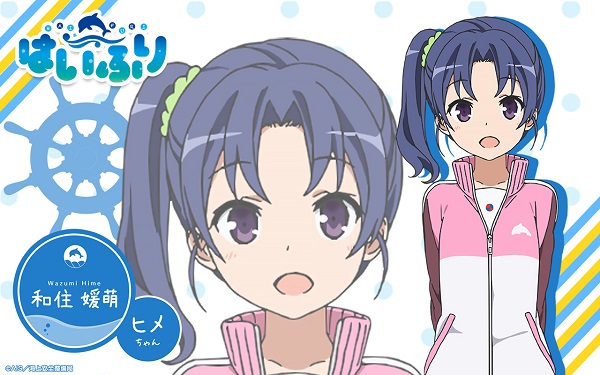 Momo Aoki: Ayuru Ohashi (Strike Witches)
Source:
Official site

RSS Feed