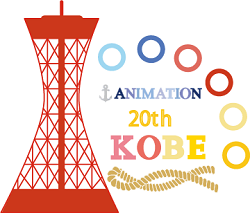 The committee of the
Animation Kobe Awards
announced on Monday the winners of the 20th edition. The awards were created by the city of Kobe in 1996 in order to promote anime and other visual media. An award ceremony will be held on December 6, 2015, at Design and Creative Center Kobe, also known as KIITO.
Individual Award
Awarded to an individual involved in animation production between September 2014 and July 2015 whose innovative expressions enrich the creative activities of animation.
Seiji Mizushima
, for work in
Rakuen Tsuihou: Expelled from Paradise
Special Award
Awarded to individuals and organizations who have contributed to the Japanese animation industry in their lifetime.
Yoshikazu Yasuhiko
, for work in
Mobile Suit Gundam
Animation Work Award
Awarded to television, theatrical, or online works (including but not limited to cel animation, clay animation, and 3D CG animation), published between September 2014 and July 2015, for their novelty, originality, and creativity.
Shirobako
Ghost in the Shell (2015)
Theme Song Award (Radio Kansai Award)
Awarded to a theme song published between July 2014 and June 2015 which has high synergistic value with its associated animation work.
"JoJo - Sono Chi no Kioku: end of THE WORLD" by JO☆STARS~TOMMY, Coda, JIN~ (
JoJo no Kimyou na Bouken: Stardust Crusaders 2nd Season
OP)
Source:
Official press release
← Previous Year

RSS Feed