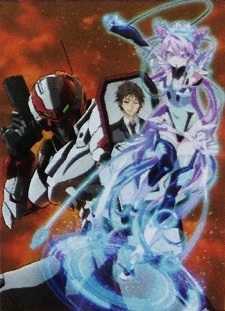 The November issue of Kadokawa's
Newtype
magazine, which will be published on October 10, reveals that an original TV anime titled
Active Raid: Kidou Kyoushuushitsu Dai Hachi Gakari
will air in Winter 2016. The series will air on Tokyo MX and other channels.
Synopsis
Set in a part of Tokyo that has descended into a quagmire, the story follows Unit 8 of the 5th Special Public Security Section's 3rd Mobile Assault Division, popularly called "The Eighth," who don powered armor "Willwear" exoskeletons to counter the rise in crime.
Staff
Chief Director:
Gorou Taniguchi
(
Code Geass: Hangyaku no Lelouch
)
Director:
Noriaki Akitaya
(
Bakuman.
)
Original Character Design:
Shun Saeki
(
Shokugeki no Souma
)
Character Design:
Asako Nishida
(
Denpa Onna to Seishun Otoko
)
Script:
Naruhisa Arakawa
(
Ookami to Koushinryou
)
Music:
Kotaro Nakagawa
(
Prison School
)
Source:
Scan via ANN
Active Raid: Kidou Kyoushuushitsu Dai Hachi Gakari
on MAL

RSS Feed