Kyushu Asahi Broadcasting (KBC) revealed two original short anime for broadcast on its network in Summer and Fall 2015. The first,
Kurayami Santa
, will begin airing on July 5 and run for 13 episodes. The second,
Kowabon
, will air in October. Both series will be animated by
ILCA
.
Kurayami Santa
Kurayami Santa
overlays animation on archived footage from the 1960s, which was recently uncovered by KBC, in order to recreate a Showa-era atmosphere. The protagonist, Santa, is tasked with maintaining the balance between the spirit and human worlds. One setting to be used is the now-abandoned
Hashima Island
in Nagasaki Prefecture, which was previously an active mining facility during the Industrial Revolution.
Staff
Planning, Character Design: Chouji Yoshikawa (associate producer for
Pokemon
series)
Director, Episode Director: Manabu Nakamura
Script:
Hiromu Kumamoto
Episode Direction Advisor:
Shinji Nishikawa
(special effects design for
Godzilla
films)
Music: Yasuhiko Fukuda
Studio:
ILCA
Cast
Santa Kurayami:
Kazuko Sugiyama
Honekami Jizou:
Katsue Miwa
Enma Daiou:
Hidekatsu Shibata
Ichinosuke Shikabane:
Mao Ichimichi
Mutsuko Tomurai: Ami Himesaki (idol group LinQ member)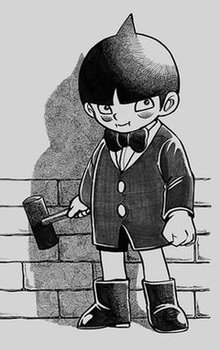 Kurayami Santa PV
Official site:
http://www.kbc.co.jp/santa/
Kowabon
Kowabon
, a horror story, will be animated using a technique called rotoscoping. Animators will trace live-action footage frame-by-frame to recreate it as animation.
Staff
Director: Kazuma Taketani
Script:
Hiromu Kumamoto
Studio:
ILCA
Cast
Yuumi Takaki, Natsu Amano (idol group LinQ members)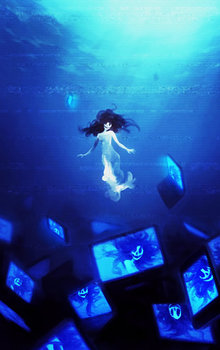 Kowabon teaser
Official site:
http://www.kbc.co.jp/kowabon/
Source:
Kai-You
Kurayami Santa
&
Kowabon
on MAL

RSS Feed