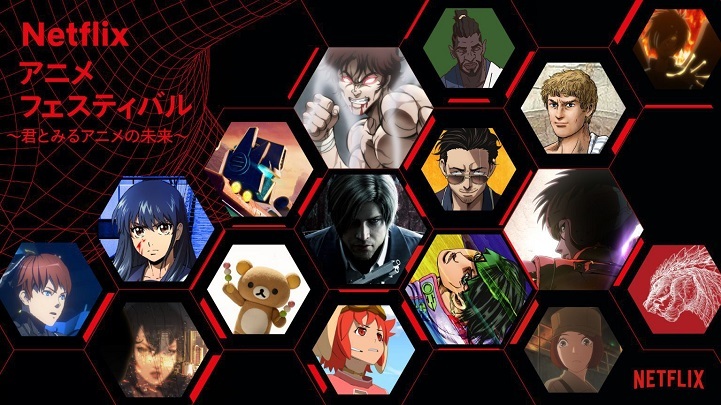 Global streaming content platform Netflix announced four new anime series and additional info for five titles during its Anime Lineup Presentation on Tuesday.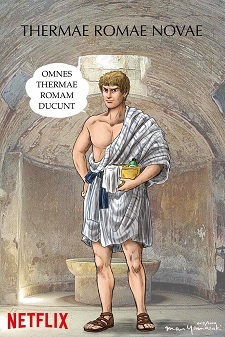 Thermae Romae Novae
A new anime series based on
Mari Yamazaki
's
Thermae Romae
manga will debut on Netflix in 2021. The new anime, titled
Thermae Romae Novae
, is being produced by animation studio
NAZ
(
Id:Invaded
,
Hamatora The Animation
) and will feature new stories written by Yamazaki.
Synopsis
Lucius Modestus, an ancient Roman architect, finds himself job-hunting due to having trouble coming up with new ideas. As his demeanor and personality become dismal, his friends try taking him to a bathhouse for him to relax. Unable to unwind in the bustling and crowded bath, Lucius dips his head in the water. Down there, he finds a secret tunnel that transports him to a modern-day Japanese bathhouse, providing him the inspiration he needed to make a new creation.
Loaded with what seems to be knowledge way ahead of his time, Lucius does his best to try and recreate his findings, usually inferior in quality due to his circumstances. However, the sheer ingenuity may be just enough to gain the attention of the citizens and regain his reputation as an architect. [Written by MAL Rewrite]
Yamazaki serialized the comedy historical manga in
Comic Beam
from January 2008 to March 2013. Enterbrain published the manga in six volumes between November 2009 and June 2013.
DLE
—in cooperation with
Gonzo
—produced a
short television anime
in Winter 2012.
Yen Press licensed the manga in English in April 2012 and published the it in two-in-one hardcover omnibuses from November 2012 to February 2014. The manga has also been published in multiple foreign languages.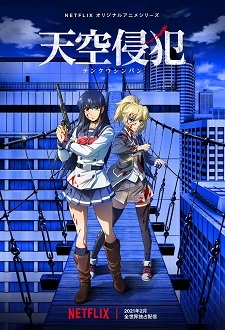 Tenkuu Shinpan
Tsuina Miura
(
Ajin
) and
Takahiro Oba
's
Tenkuu Shinpan
(
High-rise Invasion
) manga is getting an anime series, scheduled to stream on Netflix in February 2021. Avex Digital opened an official website for the anime, revealing staff, cast, two key visuals (pictured), and a teaser promo.
Synopsis
Upon witnessing a man's head cracked open with an axe, 16-year-old Yuri Honjou trembles in fear and confusion as she flees from the masked assailant, only to find out she's trapped in an abandoned building where every door is mysteriously locked. Desperately searching for a way out, Yuri runs to the rooftop, but a world with no signs of life stands before her, surrounded by high-rise buildings. Though filled with despair, once she learns that her brother is also in this strange place, Yuri is determined to find him and escape.
However, she soon finds that there are more masked murderers in the area, anxious to terrorize their newfound victims and satiate their sickest desires, leaving Yuri to question if they will be able to make it out alive. [Written by MAL Rewrite]
Staff
Director:
Masahiro Takata
(
Nil Admirari no Tenbin
)
Series Composition:
Touko Machida
(
Happy Sugar Life
)
Character Design, Chief Animation Director:
Youichi Ueda
(
Gangsta.
)
Music:
Tatsuo
(
Watashi, Nouryoku wa Heikinchi de tte Itta yo ne!
theme song arrangement), Youichi Sakai (
Kawaikereba Hentai demo Suki ni Natte Kuremasu ka?
)
Studio:
Zero-G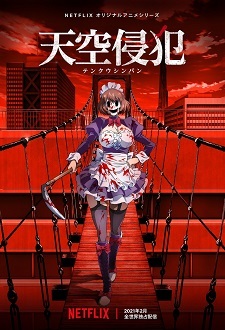 Cast
Yuri Honjou:
Haruka Shiraishi
(
A.I.C.O.: Incarnation
)
Mayuko Nise:
Shiki Aoki
(
Cinderella Girls Gekijou
)
Kuon Shinzaki:
Akira Sekine
(
Princess Principal
)
Rika Honjou:
Junya Enoki
(
Jujutsu Kaisen
(TV))
Sniper Kamen:
Yuuichirou Umehara
(
Goblin Slayer
)
Miura and Oba ran the action mystery manga in DeNA's Manga Box application between December 2013 and April 2019. The
Tenkuu Shinpan Arrive
sequel manga began in Kodansha's
Magazine Pocket
website last July. The fifth volume will ship on November 9.
Teaser PV
Official site:
https://high-rise-invasion.com/
Official Twitter: @
tenkuu_PR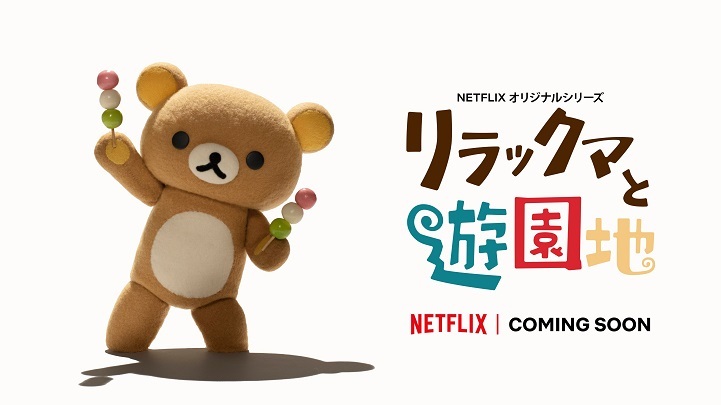 Rilakkuma to Yuuenchi
A new stop-motion anime series starring stationery company
San-X
's Rilakkuma character will premiere on Netflix under the title
Rilakkuma to Yuuenchi
(
Rilakkuma's Theme Park Adventure
).
Synopsis
Grab your tickets and get in line for a new series of stop-motion adventures with Rilakkuma and Kaoru! Join Rilakkuma, Korilakkuma, Kiiroitori, and Kaoru as they explore an amusement park in its closing hours when Rilakkuma's Theme Park Adventure arrives next year. (Source: Netflix)
Masahito Kobayashi (
Rilakkuma to Kaoru-san
) is returning to direct the new anime at
TYO
and
dwarf
. Takashi Sumita (
Sumikko Gurashi
) and
Makoto Ueda
(
Penguin Highway
) are co-writing the script. San-X is credited for production. Actress Mikako Tabe (
Kimi ni Todoke
live-action film) is reprising her role as Kaoru.
Created by illustrator Aki Kondo, San-X launched the Rilakkuma character in 2003. The 13-episode
Rilakkuma to Kaoru-san
(
Rilakkuma and Kaoru
) stop-motion anime produced by dwarf streamed on Netflix last April.
Gokushufudou
An anime adaptation of
Kousuke Oono
's
Gokushufudou
(
The Way of the Househusband
) manga will debut on Netflix in 2021. Voice actor
Kenjirou Tsuda
(
Mugen no Juunin: Immortal
) is starring as the protagonist Tatsu.
Synopsis
"Immortal Tatsu," the legendary yakuza who single-handedly defeated a rival gang with a lead pipe, is a name known to strike fear in both hardened police officers and vicious criminals. Soon after his sudden disappearance, he resurfaces with a slight change in profession. Now equipped with an apron, Tatsu has given up violence and is trying to make an honest living as a house husband.
While adapting to mundane household tasks, Tatsu finds that being a house husband has its own challenges, from the battlefield known as supermarket sales to failures in the kitchen. Despite living peacefully, misunderstandings seem to follow him left and right. Gokushufudou follows the daily life of the comically serious ex-yakuza as he leaves behind his dangerous previous life to become a stay-at-home husband. [Written by MAL Rewrite]
Chiaki Kon
(
Higurashi no Naku Koro ni
,
Nodame Cantabile: Paris-hen
) is directing the anime series at
J.C.Staff
(
Prison School
,
Amanchu!
).
Susumu Yamakawa
(
Back Street Girls: Gokudolls
) is credited for the series composition.
Oono launched the comedy slice of life manga in
Kurage Bunch
in February 2018. Shinchosha will publish the seventh volume on November 9. A live-action drama adaptation of the manga premiered in Japan on October 11 and will air for ten episodes.
Vampire in the Garden
The
previously announced
Vampire in the Garden
original anime series by
Wit Studio
will premiere on Netflix worldwide in 2021. The presentation also revealed new staff.
Synopsis
Once, vampires and humans lived in harmony. Now, a young girl and a vampire queen will search for that Paradise once again. In the divided world of the future, two girls want to do the forbidden: the human wants to play the violin, and the vampire wants to see a wider world. (Source: Netflix, edited)
Staff
Director:
Ryoutarou Makihara
(
Shisha no Teikoku
,
Hal
)
Assistant Director:
Hiroyuki Tanaka
(
Claymore
director,
Guilty Crown
)
Character Design, Chief Animation Director:
Tetsuya Nishio
(
Ghost in the Shell: Stand Alone Complex 2nd GIG
,
Jin-Rou
)
Art Director:
Shunichirou Yoshihara
(
Koi wa Ameagari no You ni
)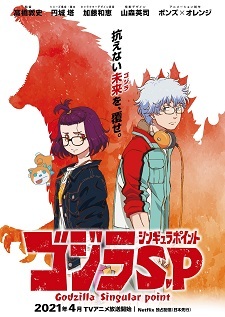 Godzilla: S.P
The presentation revealed additional staff members, a key visual (pictured), and promotional video for the
Godzilla: S.P
(
Godzilla: Singular Point
) anime series. The anime will air on Tokyo MX and stream worldwide exclusively on Netflix in Spring 2021, beginning first with Japan.
Synopsis
This series features an original story, which depicts the young geniuses Mei Kamino, a female researcher, and Yun Arikawa, a male engineer, as they take on an unprecedented threat with their companions. When danger comes up from the depths, only young geniuses Mei, Yun, and their team can face the threat in Godzilla Singular Point! (Source: Netflix)
Staff
Character Design:
Satoshi Ishino
(
Captain Earth
)
CG Director: Ryuuichi Ikeuchi (
Tate no Yuusha no Nariagari
3DCG animation), Yuuji Koshida (
Dimension W
), Masashi Suzuki (
Accel World
)
Visual Effects Director: Kensuke Yamamoto (
Houseki no Kuni
(TV) visual effects art director)
Military Research:
Keigo Koyanagi
(
Hisone to Maso-tan
)
Art Design: Akihiro Hirasawa (
Koutetsujou no Kabaneri: Unato Kessen
)
Art Director: Norihiko Yokomatsu (
Killing Bites
)
Color Design:
Asuza Sasaki
(
Fugou Keiji: Balance:Unlimited
)
Director of Photography:
Yuu Wakabayashi
(
Princess Principal
)
Editing:
Rie Matsubara
(
Grancrest Senki
)
Sound Director:
Kazuhiro Wakabayashi
(
Mob Psycho 100
)
Atsushi Takahashi
(
Ao no Exorcist Movie
,
Kemonozume
assistant director) is helming the anime at
Bones
and
Orange
.
Toh EnJoe
(
Shisha no Teikoku
original creator) is penning the script, and
Kazue Katou
(
Ao no Exorcist
original creator) is designing the characters.
PV
B: The Beginning Succession
The presentation revealed new staff and reprising cast members for the second season of
B: The Beginning
. The new season, titled
B: The Beginning Succession
, will debut on Netflix in Spring 2021.
Itsurou Kawasaki
(
Fukigen na Mononokean Tsuzuki
) is directing the second season at
Production I.G
, replacing
Yoshiki Yamakawa
.
Akane Yano
(
Ryuuou no Oshigoto!
) and
Hideoki Kusuma
(
Grand Blue
) are joining the staff as character designers alongside the original creator
Kazuto Nakazawa
. Nakazawa is also returning as the chief director and chief animation director, and once again penning the season with Katsuya Ishida.
Voice actors
Yuki Kaji
,
Hiroaki Hirata
,
Asami Seto
, and
Satomi Satou
are reprising their roles as Kokuu, Keith Kazuma Flick, Lily Hoshina and Yuna, respectively.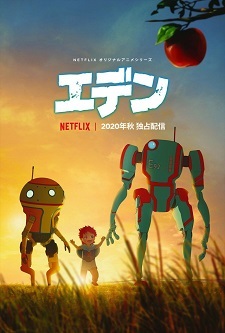 Eden
The main cast and an updated teaser promo for the four-episode original anime series
Eden
were revealed at the presentation. The anime, originally slated for Fall 2020, is now set to premiere on Netflix in May 2021.
Synopsis
The sci-fi fantasy series
Eden
is set thousands of years in the future, where a city known as "Eden 3" is inhabited solely by robots whose former masters vanished a long time ago. On a routine assignment, two farming robots accidentally awaken a human baby girl from stasis questioning all they were taught to believe—that humans were nothing more than a forbidden ancient myth. Together, the two robots secretly raise the child in a safe haven outside Eden. (Source: Netflix, edited)
Cast
Sarah:
Marika Kouno
(
Isekai wa Smartphone to Tomo ni.
)
E92:
Kentarou Itou
(
Golden Kamuy
)
A37:
Kyouko Hikami
(
Witch Hunter Robin
)
Zero:
Kouichi Yamadera
(
Lupin III: Part 5
)
The anime is being helmed by director
Yasuhiro Irie
(
Fullmetal Alchemist: Brotherhood
) at
CGCG Studio
, with
Kimiko Ueno
(
Carole & Tuesday
) penning the script.
Toshihiro Kawamoto
(
Kekkai Sensen
) is credited for the character designs.
Kevin Penkin
(
Made in Abyss
) is composing the music.
PV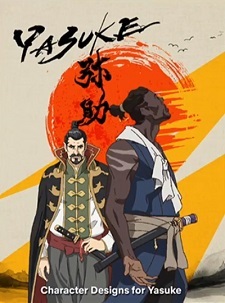 Yasuke
Netflix announced that the anime series
Yasuke
, which was announced in 2018, is scheduled to stream on Netflix in Spring 2021. The main character, Yasuke, will be voiced by actor Lakeith Stanfield (
Uncut Gems
).
Synopsis
In a war-torn feudal Japan filled with mechs and magic, the greatest ronin never known, Yasuke, struggles to maintain a peaceful existence after a past life of violence. But when a local village becomes the center of social upheaval between warring daimyo, Yasuke must take up his sword and transport a mysterious child who is the target of dark forces and bloodthirsty warlords. The story of Yasuke, the first African samurai who actually served the legendary Oda Nobunaga, will be released to the world. (Source: Netflix)
LeSean Thomas
(
Cannon Buster
) is directing the anime at
MAPPA
, and is also credited as the creator and executive producer.
Takeshi Koike
(
Lupin the IIIrd: Mine Fujiko no Uso
) is serving as the character designer.
Flying Lotus
(
Blade Runner: Black Out 2022
) is composing the music and is also an executive producer along with Thomas.
The anime will be based on the story of Yasuke, the first African to become a samurai and bodyguard for Oda Nobunaga during the Sengoku period.
Kishibe Rohan wa Ugokanai
Netflix revealed that the anime adaptation of
Hirohiko Araki
's
Kishibi Rohan wa Ugokanai
(
Thus Spoke Kishibe Rohan
) spin-off manga will stream worldwide in Spring 2021. The fourth and latest episode of the original video anime was released on home media in Japan on March 25.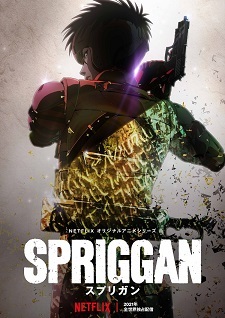 Spriggan
A new promotional video was revealed for
David Production
's new anime adaptation of
Hiroshi Takashige
and
Ryouji Minagawa
's
Spriggan
manga. The anime will begin streaming worldwide on Netflix in 2021.
Spriggan
will make use of both traditional 2D and 3DCG animation.
Hiroshi Kobayashi
(
Kiznaiver
) is directing the series, featuring character designs by
Shuuhei Handa
(
Little Witch Academia
(TV),
Uchuu Patrol Luluco
chief animation director).
Hiroshi Seko
(
Dorohedoro
,
Jujutsu Kaisen
(TV)) is in charge of the series composition.
PV
Source:
AV Watch
,
Deadline
Thermae Romae Novae
,
Tenkuu Shinpan
,
Rilakkuma to Yuuenchi
, and
Gokushufudou
on MAL
Related Database Entries
| | |
| --- | --- |
| Anime: | Kishibe Rohan wa Ugokanai, B: The Beginning Succession, Spriggan (ONA), Vampire in the Garden, Eden (ONA), Godzilla: S.P, Tenkuu Shinpan, Gokushufudou, Thermae Romae Novae, Rilakkuma to Yuuenchi, Yasuke |
| Manga: | Thermae Romae, Tenkuu Shinpan, Gokushufudou |

RSS Feed