Blu-ray and DVD listings of the Spring 2016 anime
Re:Zero kara Hajimeru Isekai Seikatsu
indicate that they will include petit character mini anime episodes. Each of the nine
Blu-ray and DVD volumes
scheduled for release through February 24, 2017, will contain the mini anime.
Re:Zero kara Hajimeru Isekai Seikatsu
is an adaptation of
Tappei Nagatsuki
's
light novels
from animation studio
White Fox
. The first episode aired as a one-hour special on early Monday morning, and Crunchyroll is streaming the series as it airs in Japan. According to the Blu-ray and DVD listings, the series will have a total of 25 episodes.
The first Blu-ray and DVD volume, which is scheduled to go on sale on June 24, will contain the first two episodes of the series. Customers who pre-order the first volume beginning April 4 will receive an A3 size clear poster of
Emilia
drawn by
Shinichirou Ootsuka
(pictured below). Those who purchase all nine volumes will also be able to receive a new 290-page light novel volume titled
Re:IF kara Hajimeru Isekai Seikatsu
by redeeming purchase coupons.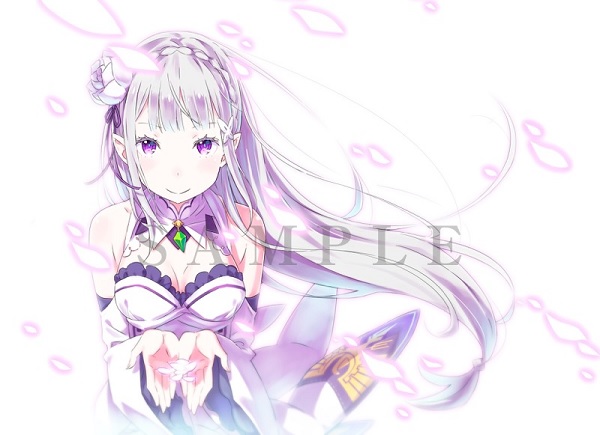 Source:
Anime Recorder

RSS Feed