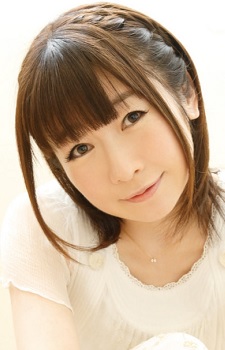 The talent agency 81 Produce announced on Monday that seiyuu
Miyu Matsuki
died on October 27 due to an illness. A private funeral was held according to the family's wishes. Matsuki turned 38 on September 14.
Matsuki had been
hospitalized
earlier this year from bouts of pneumonia. In a
blog post
written on her 38th birthday, Matsuki expressed her gratitude to all the staff, fellow seiyuu, and fans who have supported her. "I am thankful to have been born," she wrote.
Matsuki debuted as a seiyuu in 1998 under her real name, Mieko Matsuki, in the PlayStation game
Mikagura Shoujo Tantei-dan
before later adopting the current pseudonym. Her first regular anime role was as Hitomi Onodera in the 2002 comedy series
Shichinin no Nana
.
Born in Kure, Hiroshima Prefecture, Matsuki was a graduate of Hiroshima Girls' Academy. Her parents had opposed her desire to become a seiyuu but allowed her to enroll in Keio University in Tokyo after passing the entrance examination. Upon graduation, she enrolled in voice acting school. Her Hiroshima dialect was used in the role as Chimo Yakusa in the
Tamayura
series.
Matsuki joined 81 Produce in 2002. She was a regular on various seiyuu radio programs, such as Sakurai Koubou with
Takahiro Sakurai
and Asami Waragai, and Cherry Bell with Sakurai and
Kenichi Suzumura
.
Notable roles included Yoshinoya-sensei in
Hidamari Sketch
and its sequels, Misaki Sagisawa in
D.C.: Da Capo
, Cthuko in
Haiyore! Nyaruko-san
, and Magical Sapphire in
Fate/kaleid liner Prisma☆Illya
.
Matsuki most recently starred as Anna Nishikinomiya in
Shimoneta to Iu Gainen ga Sonzai Shinai Taikutsu na Sekai
. She was also previously announced as the voice of Charlotte Dimandius in the upcoming
Hundred
anime adaptation.
Source:
Official site

RSS Feed