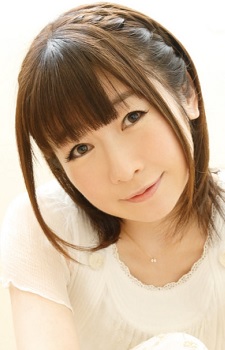 The staff of
Soukyuu no Fafner: Dead Aggressor
's broadcast commemorative event posted a blog entry on behalf of
Miyu Matsuki
, stating that the voice actress is unable to make an appearance due to her suffering from pneumonia. They further apologized for the sudden report of her absence and thanked Matsuki's fans for their support.
Miyu Matsuki played the role of Shouko Hazama in
Soukyuu no Fafner: Dead Aggressor
. She is also known for her leading roles as Cthuko in
Haiyore! Nyaruko-san
and Kumi Tanaka in
Yurumates
.
Held at the Cinemart Shinjuku on July 4, the event is being held to celebrate the 11th anniversary of the initial broadcast of the series. Select screenings of the first series will be shown and a group cast talk will be held, featuring
Makoto Ishii
(Kazuki Makabe),
Marika Matsumoto
(Maya Toomi) and
Minoru Shiraishi
(Kenji Kondou).
Soukyuu no Fafner: Dead Aggressor
aired for two cours, beginning Summer 2004. Its sequel,
Soukyuu no Fafner: Dead Aggressor - Exodus
, aired in Winter 2015.
Source:
Official blog
News submitted by
sevenPocky
Update July 14
The seiyuu will now be taking a hiatus from voice acting in order to recover from her illness. She also revealed that she had a fever since start of the year, which didn't subside, resulting in acute pneumonia. She has assured everyone that she will return to work once she has fully recovered.
Source:
Official blog

RSS Feed