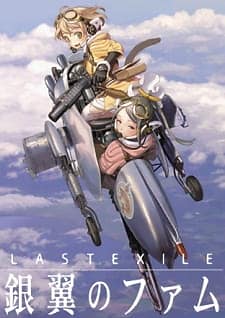 Eirin, the Film Classification and Rating Committee of Japan, has added a movie of the 2011 TV series
Last Exile: Ginyoku no Fam
to the list of works it has evaluated for theatrical screening. Titled
Last Exile: Ginyoku no Fam Movie - Over the wishes
, the work is listed at 1 hour 59 minutes.
The committee's rating evaluation was conducted on September 28, and the description does not reveal any new plot in comparison to the TV series. Tokyu Recreation, which operates the 109 Cinemas chain of movie theaters, is listed as the movie's distributor.
Last Exile: Ginyoku no Fam
is the 20th anniversary project of animation studio
Gonzo
. It is the sequel of the 2003 series
Last Exile
, which is the studio's 10th anniversary project.
Source:
YusaAni
Last Exile: Ginyoku no Fam Movie - Over the wishes
on MAL

RSS Feed