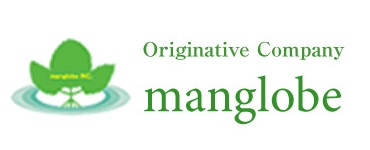 Rumors are circulating pointing to the bankruptcy of animation studio
Manglobe
. They originated from a series of tweets by animation director
Snipes
(also known as Toshio Kobayashi), some of which have since been deleted.
The tweets by Snipes mentioned the studio's bankruptcy, resulting in his sudden unemployment and unpaid salary. He had been working on Manglobe's upcoming film
Gyakusatsu Kikan
, an adaptation of the novel by
Keikaku Itou
. That film is scheduled for release on November 13, 2015.
Scriptwriter
Shigeru Morita
and animation director
Hideto Komori
also wrote tweets expressing concern. While neither mentioned Manglobe specifically, Komori has worked at the studio for more than 10 years as an animator and indicated that a certain website has gone inactive. Manglobe's
official website
currently returns a 403 Forbidden error.
Manglobe was founded in 2002 by former
Sunrise
producers Shinichirou Kobayashi and Takashi Kouchiyama. In its early years, the studio became known for its original works, such as
Samurai Champloo
(2004),
Ergo Proxy
(2006), and
Michiko to Hatchin
(2008).
With the onset of the global financial crisis in 2008, Manglobe ceased production of original anime. In 2009, it followed the rising trend of light novel adaptations and produced
Seiken no Blacksmith
. It continued animating adaptations and did not produce another original anime until
Samurai Flamenco
in 2013.
Further tweets by Hiyori Akishino, who worked as a prop designer for Manglobe's adaptation of
Hayate no Gotoku! Can't Take My Eyes Off You
(2012) and
Hayate no Gotoku! Cuties
(2013), raised concerns about the studio's work. Akishino claims that her team was treated poorly during the production of both series and was not compensated with the proceeds from the English localization.
After a quiet 2014, the studio published job openings for the positions of production desk and production assistant in March 2015. Manglobe's most recent TV anime work,
Gangsta.
, ended broadcast last week.
Source:
Kai-You
,
Hachima Kikou
,
Yaraon
Update October 1
Anime! Anime! Biz has confirmed that Manglobe entered bankruptcy proceedings on September 29. The report indicates that the studio had been insolvent for some time, and it had considered options such as debt consolidation before deciding to file for bankruptcy in court.
Animation work had been continuing up until the studio filed for bankruptcy, including production on
Gyakusatsu Kikan
. No specific plans were announced, but reassigning work on the film to another company will likely result in an adjustment of schedules.
The report also predicts that Manglobe's bankruptcy will likely cause a stir in the anime industry. Although the number of works produced domestically continues to increase, it has become more difficult to find a primary contractor for animation production. Production staff and animators are becoming limited, and production schedules often collapse. There have been instances where actual production costs exceeded the original budget.
Teikoku Databank reports that Manglobe's revenue for calendar year 2013 was 1,017 million yen. However, that figure fell by more than one-half to 460 million yen in 2014 as a result of competition within the industry. Cash flow has remained tight this year, and business was not predicted to improve. The studio is estimated to have a debt of 350 million yen.
Source:
Anime! Anime! Biz
,
Teikoku Databank

RSS Feed